Batuu, Tatooine and Endor mugs have been released
Not just two but three Starbucks Star Wars mugs have been revealed this morning by Disney. Batuu, Tatooine, and Endor are now available for purchase at Disney Shop, but the demand is huge. You have to act fast if you want to get them. I am expecting the new mugs to be gone very soon and who knows when the new batch is going to come out! It is limited to two mugs of the same kind per customer, but I am sure that won't stop people from buying more and reselling for a profit later.
Stay tuned for the detailed posts about each new mug!
Btw, I've noticed an interesting detail: each box now has the name of the location on the cover. This makes the covers non-interchangeable. Keep this in mind when setting them aside.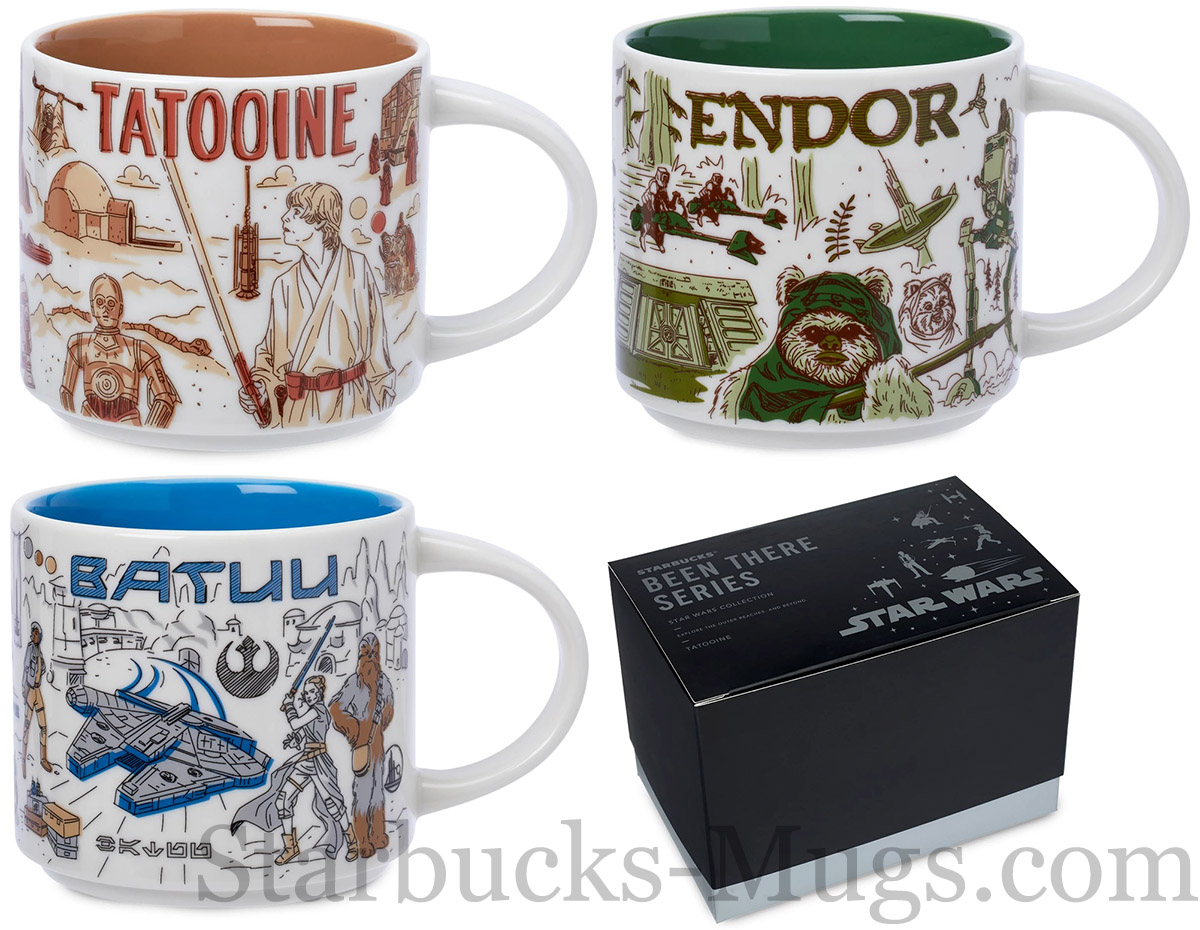 Did you like this mug?