Been There – Taiwan is a mug for the country, whose official name is the Republic of China (ROC). And even though, the country is not as big, there are 5 BT mugs in total released for it recently (with the other 4 being city mugs).… Read more
Starbucks Been There Ornament – Singapore is accompanying the bigger mug and can be found in stores as I write. As you can see, Merlion statue gave way to Changi Airport Control Tower on the front of the mini mug.
On a similar note, there were other items released as well: plastic and metal tumblers and notebook. See the pics of them below.

… Read more
Starbucks continues expanding the new collection of mugs in Asia. Been There – Singapore has just hit the stores in this island city-state from Southeast Asia. Modern Singapore was founded in 1819 as a trading port of the British Empire. It remained under British control till 1959 when it gained self-governance (there was a short period of Japan occupation though). It became part of the new federation of Malaysia in 1963 but due to numerous differences, it was expelled from the federation two years later, hence becoming an independent country.… Read more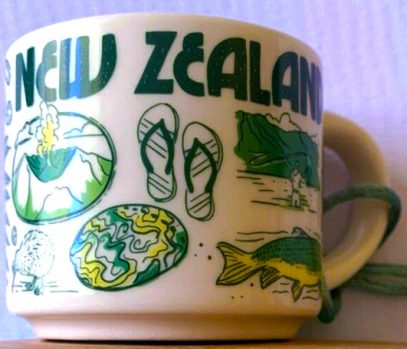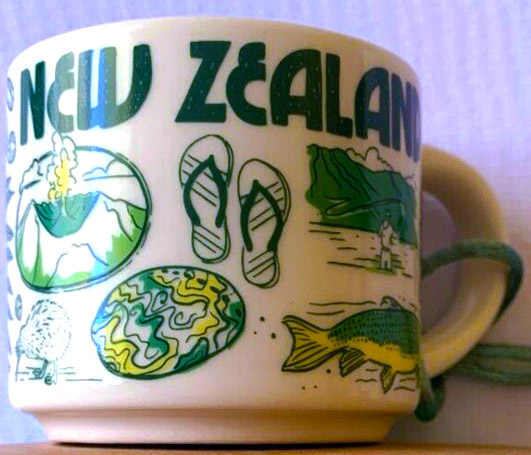 Starbucks Been There Ornament – New Zealand is a fresh release from the latest mini-series. Compared to a bigger mug, it lost very few design elements and is still featuring many symbols and points of interest from this remote country. Here are some of them:
– Jandals a.k.a. flip-flops (originally a trademarked name derived from "Japanese sandals")
– Whakaari / White Island is the most active volcano in the country, situated 30 miles from the east coast of the North Island
– Kiwi, the country's national symbol and the only known bird with nostrils at the tip of the bill instead of the base
– Goodletite (gemstone) is a form of Ruby Rock which is unique to New Zealand.… Read more
Starbucks is coming to Dominicana with two new mugs. Been There – Republica Dominicana is one of them. It is designed using the red color palette with some elements in yellow.
From the first glance, it seems that the mug is featuring the baseball player, which refers to baseball being very popular in this Caribbean country. The Dominican Republic Professional Baseball League (LIDOM in Spanish), is a professional baseball league consisting of six teams spread across the Dominican Republic. The league's players include many prospects that go on to play in Major League Baseball in the United States.… Read more
After a small delay, Starbucks Been There – New Zealand is joining other city mugs from Aotearoa, which is the Māori name for New Zealand. The common translation is "long white cloud" and refers to the legend where Polynesians who discovered these islands first, thought they were approaching land because of the cloud hovering over it.
The design of the mug mostly features flora and fauna of the country. Due to remoteness and separation from the other world, this region developed a distinct flora with 75% of it being unique.… Read more
Starbucks You Are Here Ornament – Kuwait is a mini mug for the country at the tip of the Persian Gulf. Thanks to this location, the country benefits from huge oil reserves that are the sixth-largest in the world. That helps to backs up the high-income economy of the country with Kuwaiti dinar being the highest valued currency in the world.
You might want to read this post, where I compare the regular YAH and the Holiday Edition one, it has some references to what's on the mug.… Read more
The picture of Starbucks You Are Here Ornament – Qatar has been just revealed through Facebook. Not sure for how long it will be available in stores, but considering the remoteness of this country and the limited amount of coffee shops, I expect this one to be "a hard to get" ornament.… Read more
Arabian Peninsula scores again with Starbucks You Are Here Ornament – Bahrain. The Kingdom of Bahrain is an archipelago in the Persian Gulf which originally consisted of 33 islands, but due to land reclamation from the sea, this number is more than doubled now (although, islands that have been added are pretty small). There are not that many stores, around 30 actually, yet the ornament has been released and I am sure many collectors will be more than happy to add it to their stash.… Read more