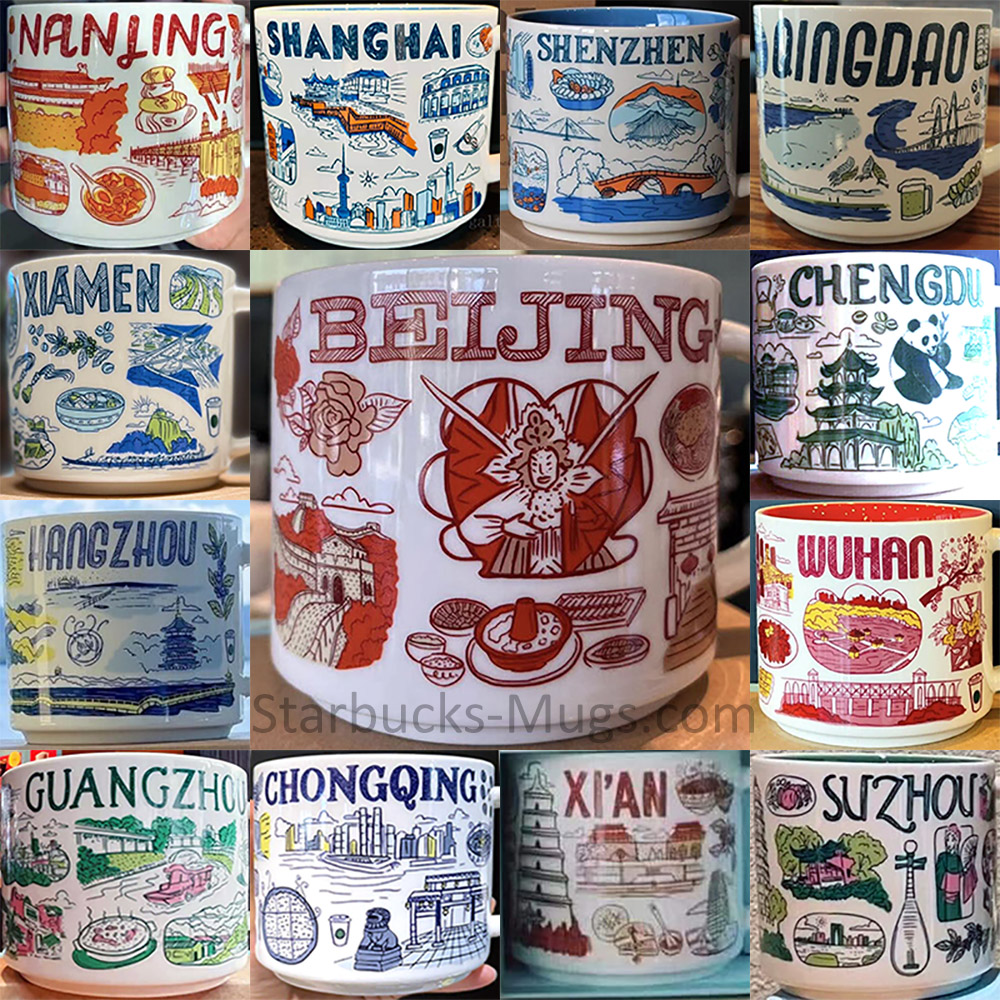 Been There Series comes to China
The reveal of the new mugs for China is always a huge deal. When Starbucks was done with releasing YAHs from Zhongguo (the Middle Kingdom/country in Mandarin), we were left with eighty-one regular mugs and that not counting six Christmas mugs. And just to give it more context, it is even more than the US subset! That just shows us how valuable the Chinese market is for Starbucks and how confident the company is in the demand for these mugs.
With the switch from the You Are Here to the Been There series, it was expected that the new release for China will be at least as generous. End even though we don't know what is the total number of mugs that Starbucks has planned for us, let's welcome the first batch for now.
As you can see from the picture above, the very first cities (thirteen in total) to receive the mugs are:
Beijing
Chengdu
Chongqing
Guangzhou
Hangzhou
Nanjing
Qingdao
Shanghai
Shenzhen
Suzhou
Wuhan
Xiamen
Xi'an
They seem to be already available in stores because the pictures that I've used for the collage are real and not renders. The new mugs come in different colors and title designs and I always wondered how designers choose fonts for each mug.
Stay tuned for more pictures, as I will be adding them to the site soon.
Did you like this mug?