Been There – Ahch-To
Starbucks Been There – Ahch-To is a mug for a planet from the Unknown Regions that was mostly covered with water and numerous rocky islands poking here and there. It was believed to be the birthplace of the Jedi Order. Luke Skywalker made this planet his home many years after the Galactic Civil War, you can see him on the front of the mug. It was Ahch-To where he agreed to train Rey (Skywalker) (the right side of the front of the mug). She came to this planet looking for answers about the power inside her and expected the old Jedi Master to help the remaining members of the Resistance. Once she stumbled upon an old tree containing some of the last recorded Jedi texts (you can see them just below the title of the mug), Luke agreed to give her exactly three lessons of the Jedi Order.
The back of the mug shows Chewbacca (a.k.a Chewie) and R2-D2 who came together with Rey. I've also counted at least four Porgs, which are species of sea-dwelling beakless bird.
Designers chose to use "Pass on what you have learned" message on the mug. Yoda's Force spirit (on the left of the title) said these words to Luke Skywalker in the desire to encourage him to face his past and forgive himself.
Please note, that the box of the mug has the name of the planet on it, so any other box won't match. It was the same with previous releases and it is the same for the 2022 Star Wars mugs. If that is important to you, make sure to check this when getting the mug.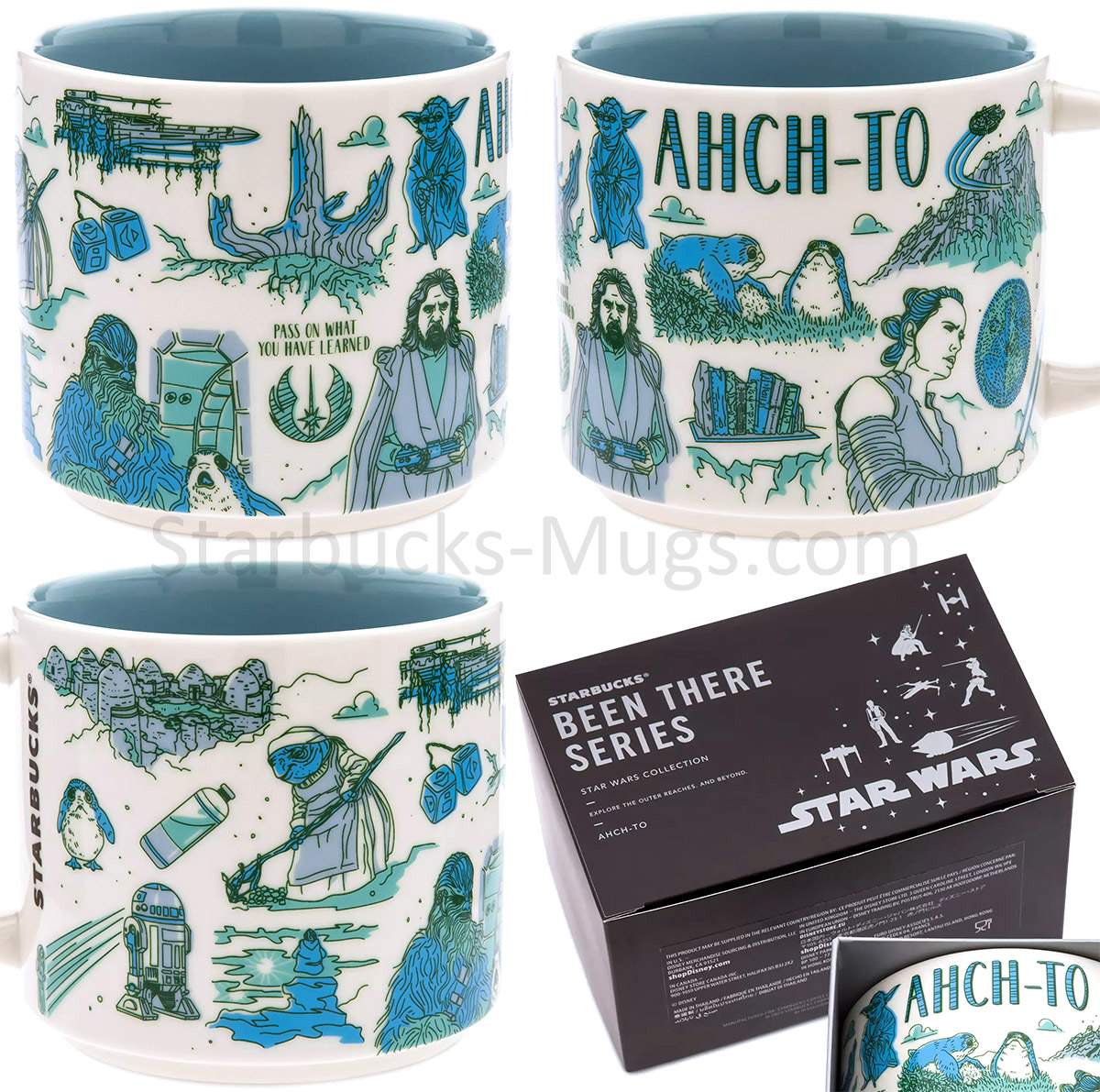 Did you like this mug?