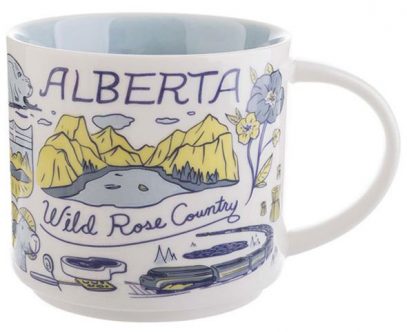 Been There – Alberta
It was expected that this Province will get more BTs than others. One of the newly revealed previews shows Starbucks Been There Alberta mug itself. It has "Wild Rose Country" slogan on the front which has been on Alberta's plates since 1973. Did you know there was a proposal to remove this slogan from the plates in 2014? Apparently nobody liked the idea and it was decided to keep it. More details about the mug will come soon! Meanwhile, take a look at these two sides of the mug in the following collage: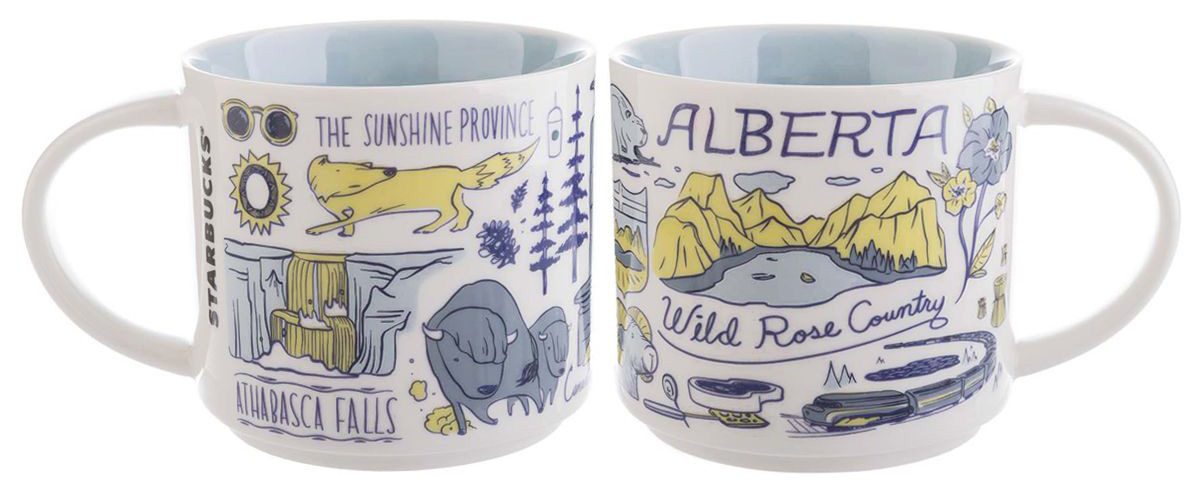 Did you like this mug?