Been There – Auckland
Starbucks Been There – Auckland introduces the new series for New Zealand. Auckland is the most populous city in the country with 1.5 million people living in its urban area. It is home to the largest Polynesian population in the world. Tāmaki Makaurau (its Māori-language name), can be translated as "Tāmaki desired by many", and is referencing to the city's location and climate.
Here's what I was able to spot on the mug:
– The Auckland Harbour Bridge over the Waitematā Harbour. It was built in 1959 with a four-lane capacity, but the amount of traffic it was experiencing led to adding 4 more lanes (2 on each side) in 1968–1969
– The skyline of the city with the Sky Tower which is a telecommunications and observation tower. It's 1,076 ft tall, making it the tallest freestanding structure in the Southern Hemisphere and the 25th tallest tower in the world. Due to its height and design, it became a landmark of the city. Upper levels are accessed to the public making it the best spot to admire the city from above.
– The bird on the front of the mug I believe is Pukeko, which can be found throughout New Zealand. These birds live in social groups and share territory for feeding and breeding. It is interesting to note that all eggs are laid in a single nest and the group offspring are raised by all group members.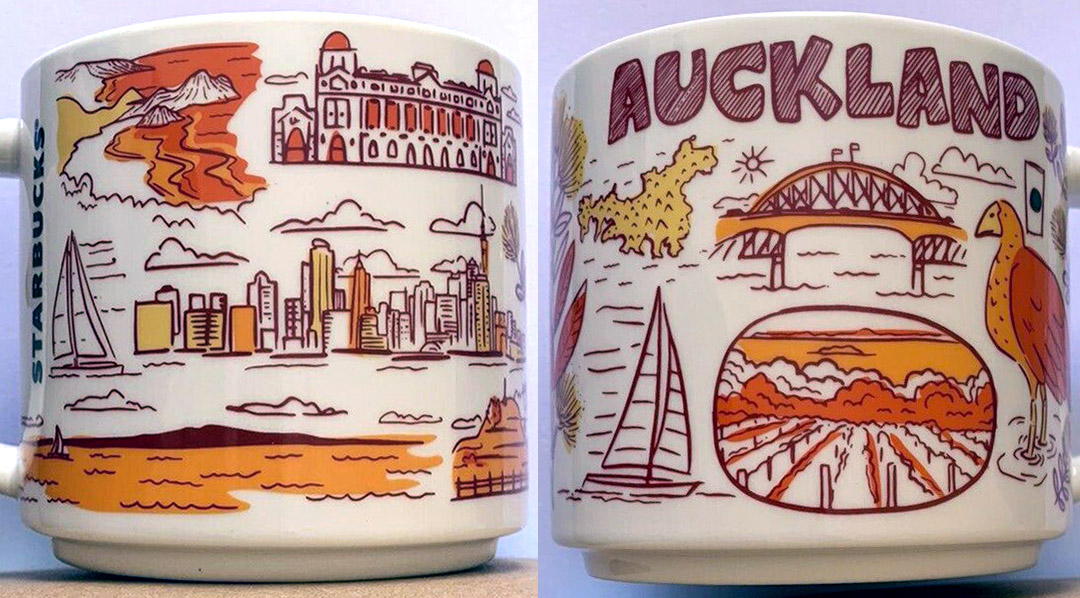 Did you like this mug?