Been There – British Columbia 2
Here's another revised mug from Starbucks, Been There – British Columbia v2. You probably remember that missing apostrophes is the Achilles' heel of the company's designers. They already had to fix a couple of mugs in the past because of that, and as we can see, we're not even close to the end. Anyway, the "HELLS GATE" becomes "HELL'S GATE", which is the proper name of an abrupt narrowing of Fraser River, located in the Canadian Province of British Columbia. The towering rock walls of the river are located just 115ft from each other, making the water to flow through a very narrow passage. It is a popular touristic attraction that not only offers great views of the roaring waters from the bridge but an amazing experience from a ride in an air tram. Add Fudge Factory, Fisheries Exhibit and Gold Panning to this and you all set for the day.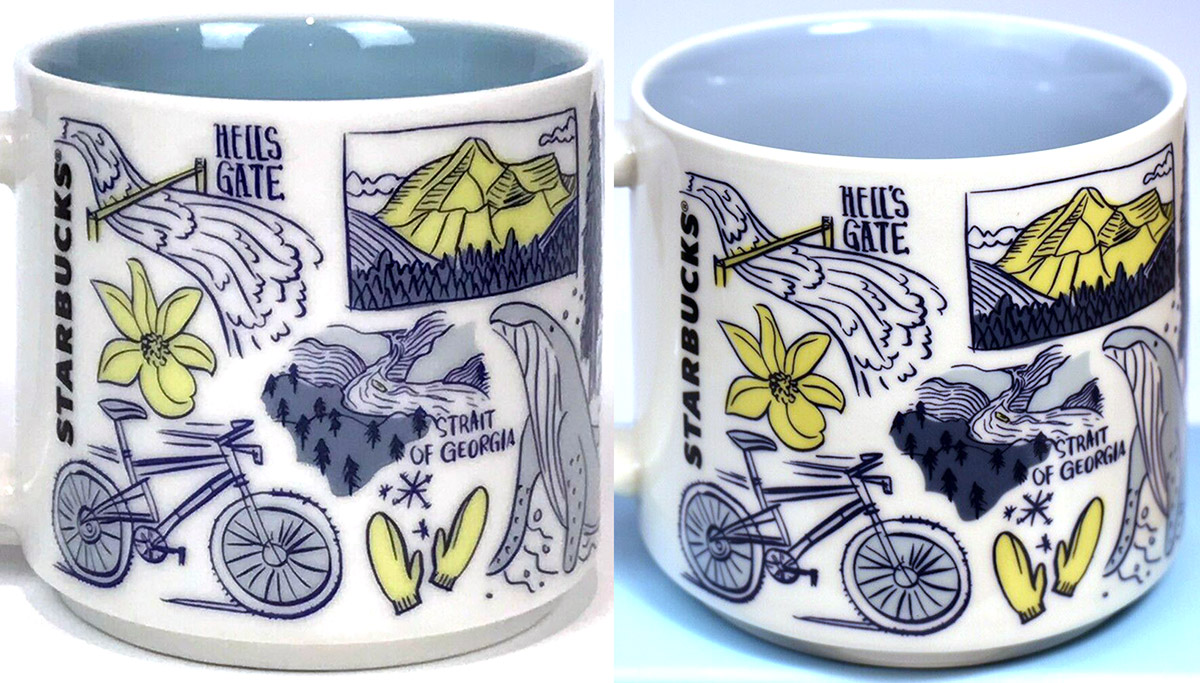 Did you like this mug?