Been There – Canada 2
Here is another revised BT mug. The change we see in Been There – Canada v2 is really subtle. You actually have to play "spot the difference" game here. If you, like me, could not find it right away, here is the spoiler: the only difference is the comma in the line "The True North, strong and free", which is a weird decision, since the official text of the Canadian anthem doesn't have that comma. With this new releases, Starbucks is actually bringing more questions, rather than fixing things.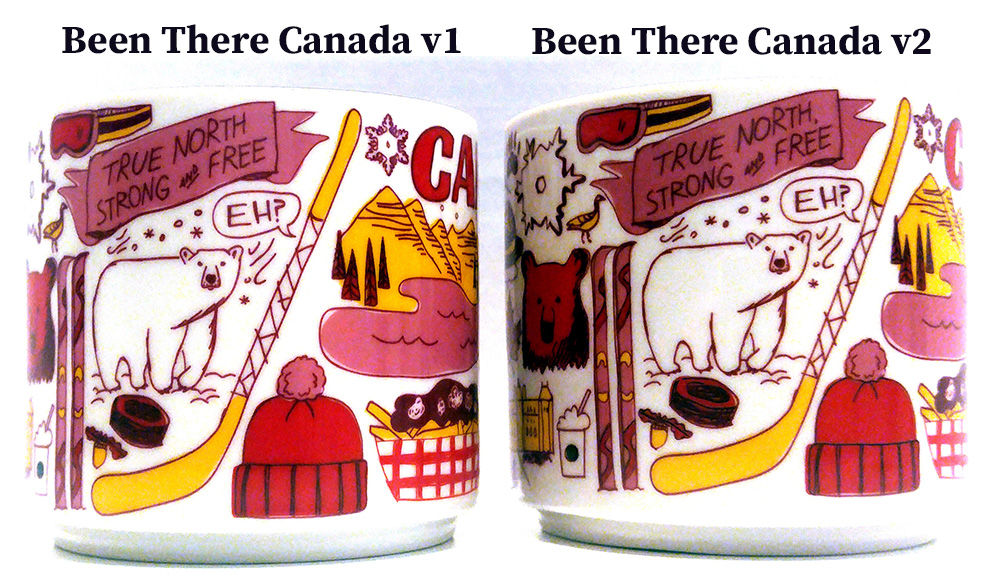 Did you like this mug?