Been There Christmas – Pike Place 2
This could easily be the most exciting Starbucks release of the 2020 Holiday Season. Been There Christmas – Pike Place v2 introduces a completely unique design, never seen before. As you can see from the picture, the color of the mug is something in between chocolate and hickory with golden letters. The same gold color was also used to outline the symbols of Pike Place Market. I like this new design a lot! Let me know in the comments about your thoughts on this mug.
For easier comparison I made a collage of all three versions of Pike Place mug: regular (2018), Christmas 2019 (v1) and Christmas 2020 (v2). From the quick look it may seem that the only difference is the color palette that was chosen. However, there is one little detail that stands out: the tiny mug or reusable cup that Starbucks is "hiding" in the design of each Been There mug is changing from version to version. As you can see, it was a mug in the reugular version, then it became a reusable cup for Christmas 2019 and finally it is back to mug for Christmas 2020. On top of that, this tiny cup has a green dot (supposedly Starbucks logo). I think it's a nice little touch from the designers.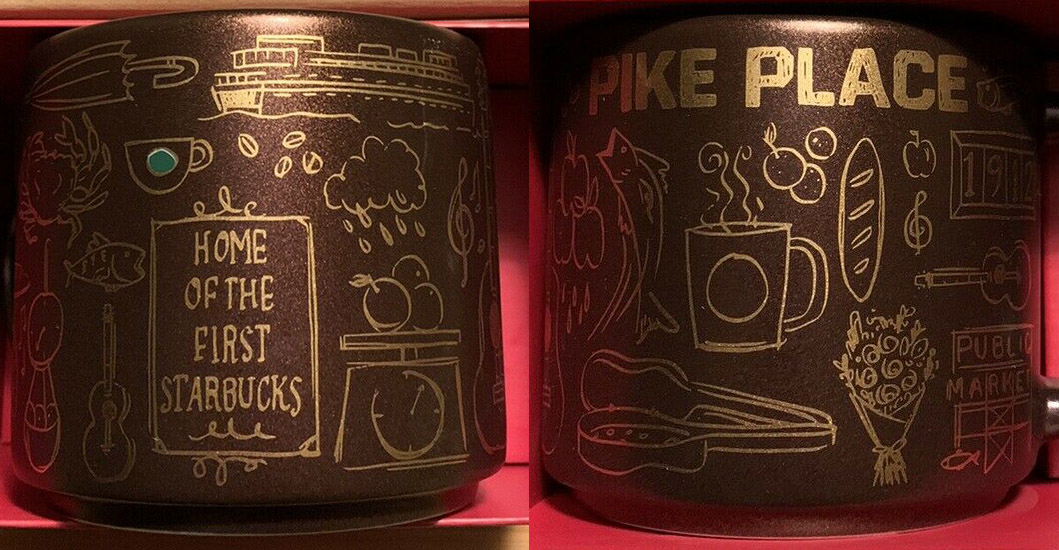 Did you like this mug?