Been There – Denver 2
Here's another "updated" design, which has been spotted by a Facebook user today. The change we see for Starbucks Been There Denver v2 is kind of controversial. Because even though Denver's Wikipedia page mentions "the Mile-High City" nickname once, I could not find it written with the hyphen anywhere else, including official site of the city of Denver. With that being said, I don't consider this mug to be the "error fix", but advise to buy v1 as soon as possible as they are going to disappear from stores pretty soon.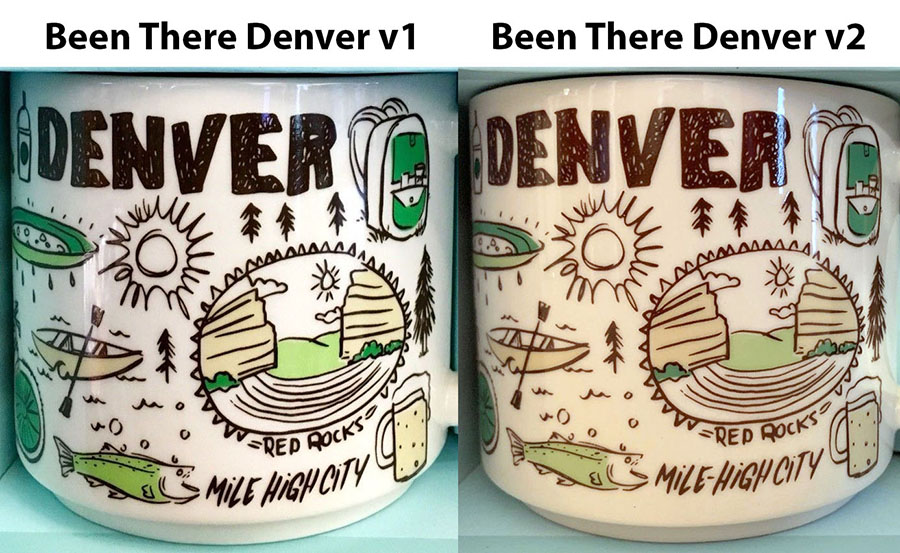 Did you like this mug?