Been There – Mumbai
Starbucks Been There Mumbai is the mug for the second-largest city in India. It is the financial, commercial, and entertainment center of the country. The official name of the city was Bombay till 1995.
The front of the mug is occupied by Chhatrapati Shivaji Terminus. It was built in 1888 from Bori Bunder railway station under the new name: Victoria Terminus. It is now considered a UNESCO World Heritage Site thanks to its High Victorian Gothic style of architecture.
The back of the mug shows the Gateway of India which is an arch built between 1913 and 1924 to commemorate the arrival of King-Emperor George V and Queen-Empress Mary in Mumbai. Interestingly enough, this was the first British monarch to visit India.
The small picture of the cine-camera symbolizes Bollywood, a.k.a. Bombay cinema, which is the Indian Hindi-language film industry based in the city. Bollywood, which stands for Bombay+Hollywood, is huge, making up to 400 movies a year alone.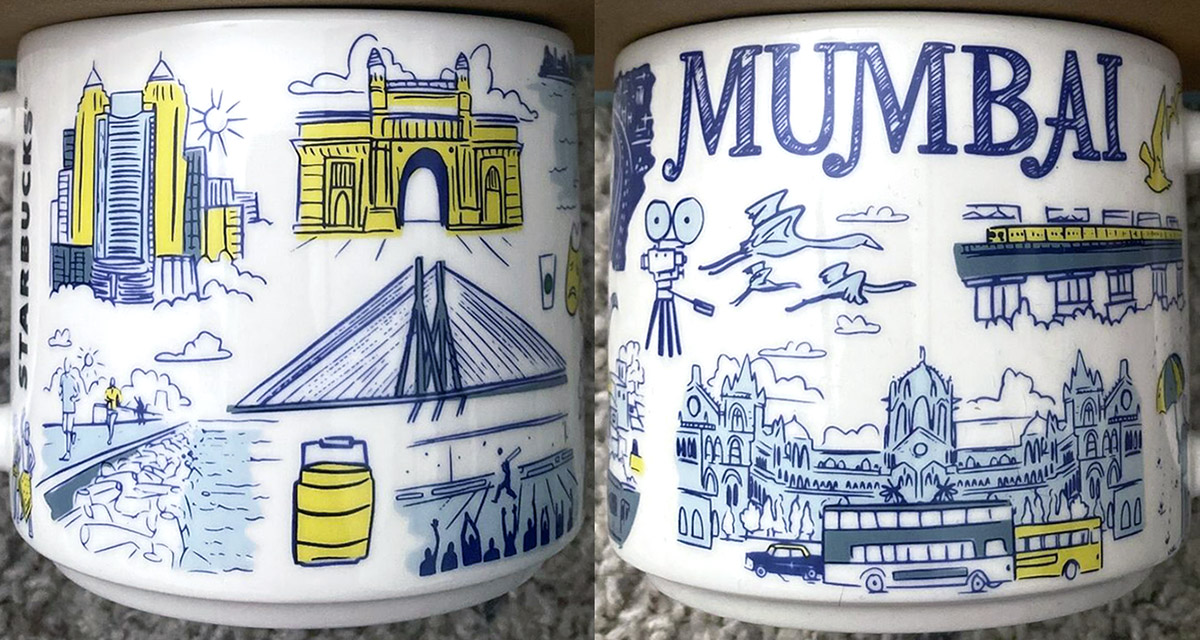 Did you like this mug?