Been There – Oklahoma 2
It has been almost two years, since an updated version of the Oklahoma ornament was introduced. I have been monitoring the web and keeping an eye on a similar revision for the full-size mug. My understanding, is that there were so many v1s produced that Starbucks had to wait till all the inventory is sold out. The change that Been There – Oklahoma 2 introduces is an addition of an apostrophe to "Boomers' Paradise", see the comparison photo of v1 and v2 below. As you can see, the difference is very subtle, so I guess Starbucks was not in a rush to replace it.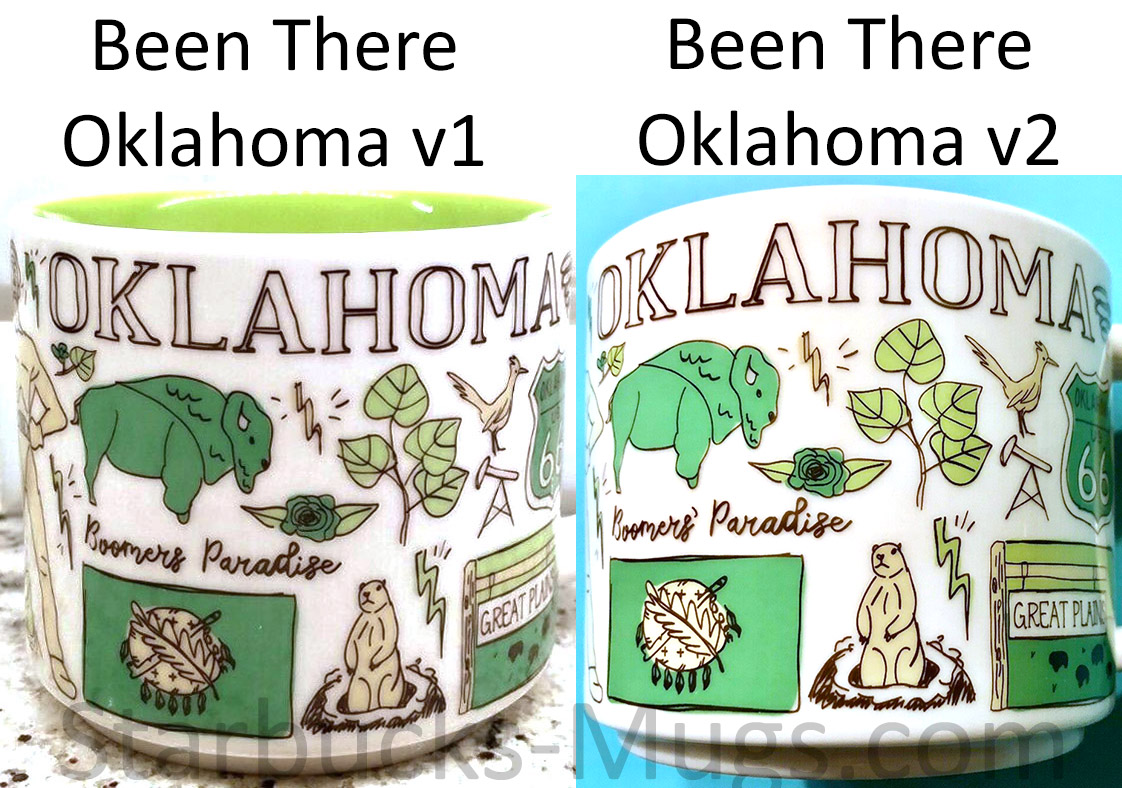 Did you like this mug?