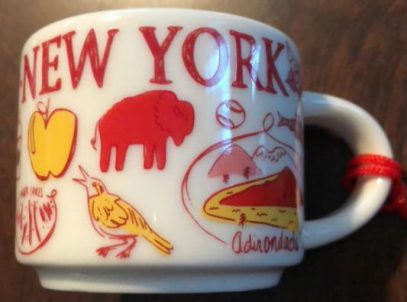 Been There Ornament – New York
The front of Starbucks Been There Ornament New York is very similar to it's bigger brother. We again see a bison, a bird, a baseball ball, an apple and surely Adirondacks – the group of mountains and the park in northeastern New York.
Did you like this mug?