Been There – Rutgers
Starbucks Been There – Rutgers was not on the list of the mugs I expected for the Campus Collection. Well, like I always say, the more the better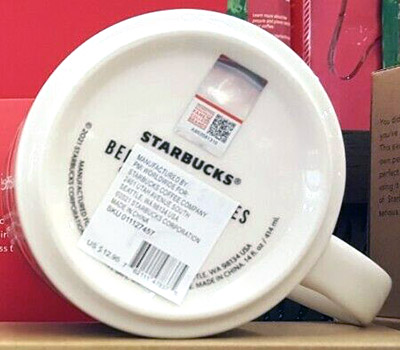 Rutgers, The State University of New Jersey, is a public land-grant research university based in New Brunswick, New Jersey. Chartered in 1766, Rutgers was originally called Queen's College. It is the eighth-oldest college in the United States.
"The Birthplace of College Football" phrase can be seen on the front of the mug. It is the reference to Rutgers being the place for the first intercollegiate football game between Rutgers and Princeton on November 6, 1869. It is worth mentioning, that term "football" is used loosely here. In fact, this game was played by two teams of 25 players, who attempted to score by kicking the ball into the opposing team's goal. No throwing or carrying the ball was allowed, so this looked more like a game of soccer than rugby.
There's Scarlet Knight to the left, which is Rutgers's athletic teams' mascot. The university is home to 27 teams, currently. They are called, you guessed it, the Rutgers Scarlet Knights.
The Statue of William the Silent can be seen on the side of the mug. The sculpture was donated to Rutgers by Dr. Fenton B. Turck to commemorate the university's Dutch heritage (William I, Prince of Orange, was a national hero of the Netherlands).
The back of the mug shows the "On the Banks of the Old Raritan" phrase, which is a title of Rutger's alma mater. The original lyrics were written by Howard Newton Fuller in 1873.


Did you like this mug?