Icon – Turks & Caicos
I was not expecting to be adding any more Icons to the collection, but this one is special. Starbucks Icon Turks & Caicos is a very limited edition mug that either was never offered to the public or the whole lot was acquired by one person! My understanding is, that the reason it was not produced in bigger quantities, is that by the time the first store on the Grand Turk Island has finally opened, Starbucks had already switched to Been There collection. By the way, I reviewed the Turks and Caicos mug from that collection earlier, you can see it here. And the most interesting part is that Starbucks Icon Turks & Caicos is now being sold online for some crazy numbers (see the store section below the post) and it seems some collectors are willing to pay the price, no matter what.
As for the mug itself, it features a picture of a fluke (humpback whale tale) on the front and a giant seashell on the back. The inside of the mug is blue.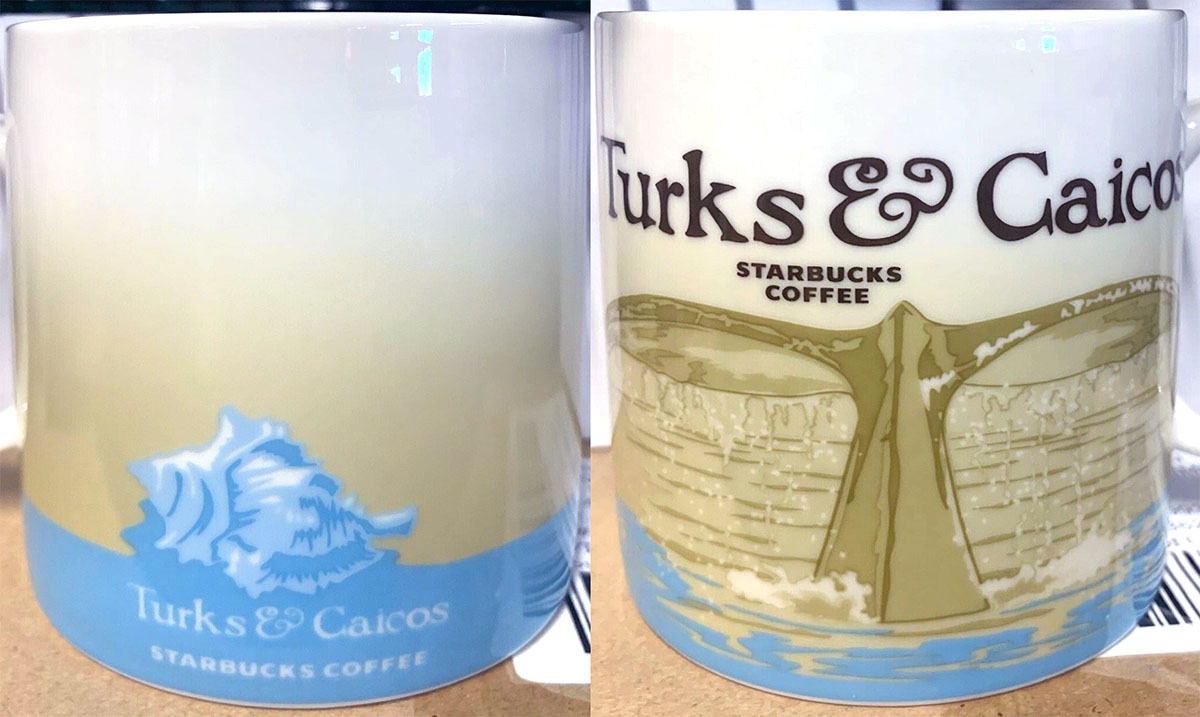 Did you like this mug?