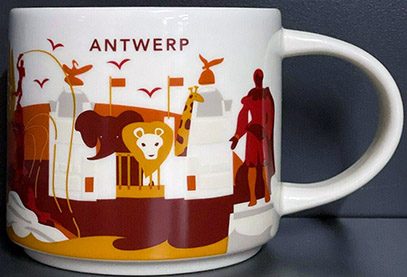 You Are Here – Antwerp
Starbucks You Are Here – Antwerp is a mug for a city in the Flemish Region of Belgium. Here are some points of interest from the mug:
– Antwerp Zoo, opened on 21 July 1843, is the oldest animal park in the country, and one of the oldest in the world.
– The statue of Pieter Paul Rubens, Flemish Baroque painter is located at the Groenplaats (Green Square). A proponent of Baroque style that emphasized movement and color, spent most of his life in Antwerp and is greatly honored by its citizens.
– The giant diamond on the back of the mug seems to be referring to Antwerp's diamond district, a.k.a. the Diamond Quarter. It is an area of about one square mile of the city that consists of several square blocks. It is estimated that approximately 50% of the rough diamonds pass through Antwerp for cutting and polishing, making it the largest diamond district in the world.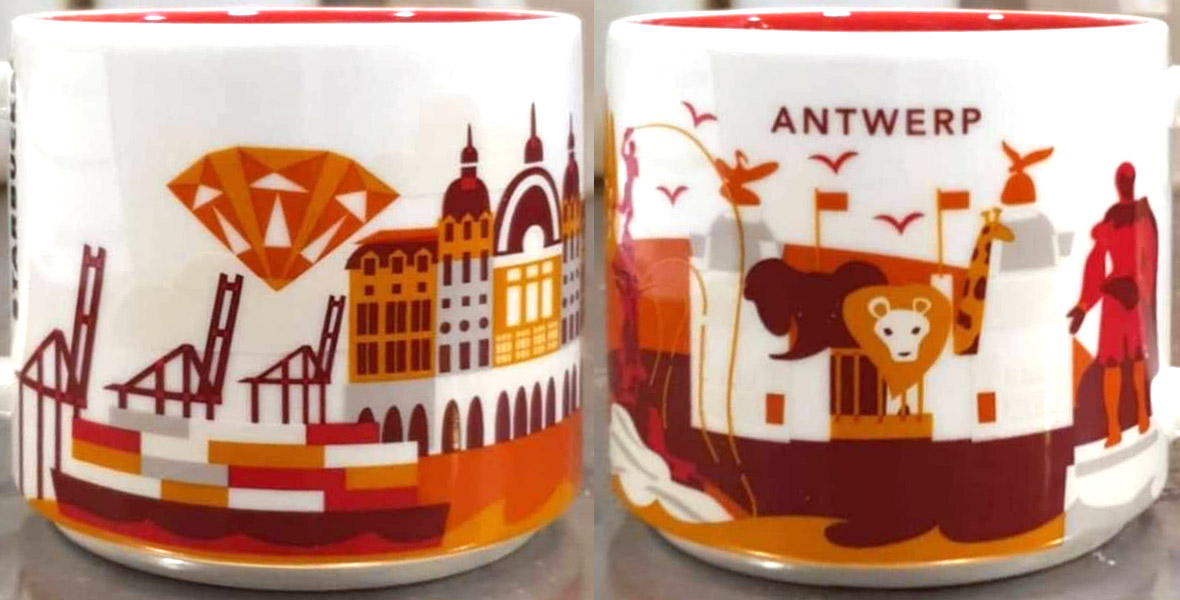 Did you like this mug?