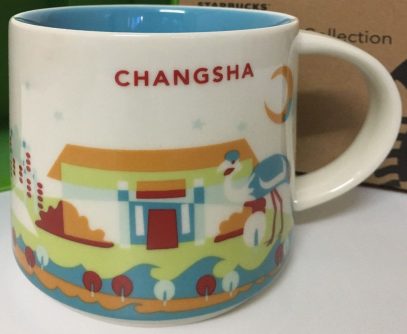 You Are Here – Changsha
Starbucks You Are Here – Changsha – one of 23 Chinese mugs released in September 2017.
Changsha is a famous historical and cultural city with a history of over 3,000 years located in the South Central China.
I could only recognize Aiwan Pavillion (Red Leaf Pavilion) from Yuelu Mountain. So I will need your help to identify other places from the mug. Please, leave a comment.
Did you like this mug?