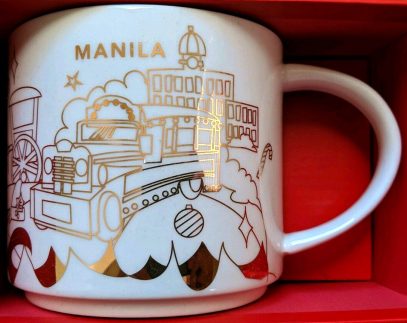 You Are Here Christmas – Manila
Since the Philippines has 15 YAHs in its collection, I was somewhat expecting new releases this Holiday season. Surely here they are: Philippines and Manila. And if for the first one we don't have real pictures yet, You Are Here Christmas Manila is already here!
To be honest I could only find one Christmas ornament below the truck. Again we see waves filled with gold background color as on some other recent mugs. I would call this design very busy, as it has tons of elements.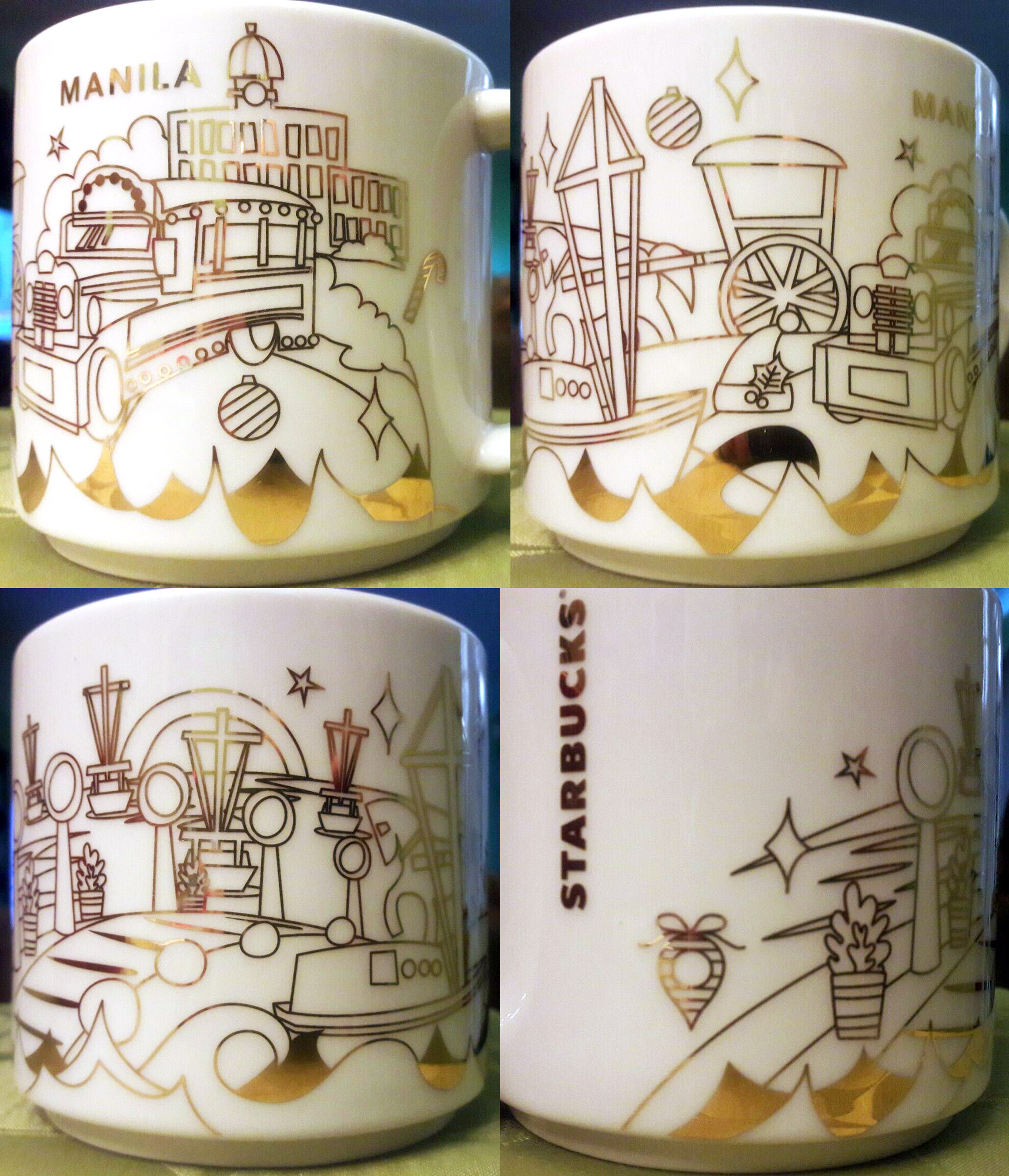 Did you like this mug?