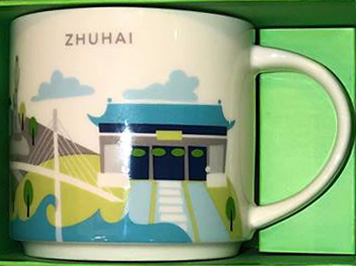 You Are Here – Zhuhai
Starbucks You Are Here Zhuhai is the sixth mug from the new Chinese releases. This city is one of the main tourist destinations in China. That is why it is sometimes called the Chinese Riviera. You can see The New Yuan Ming Palace on the mug, which is a partial reconstruction of the Old Summer Palace in Beijing. In 2014 Zhuhai was named the most livable city in China by the Chinese Academy of Social Sciences.
Did you like this mug?