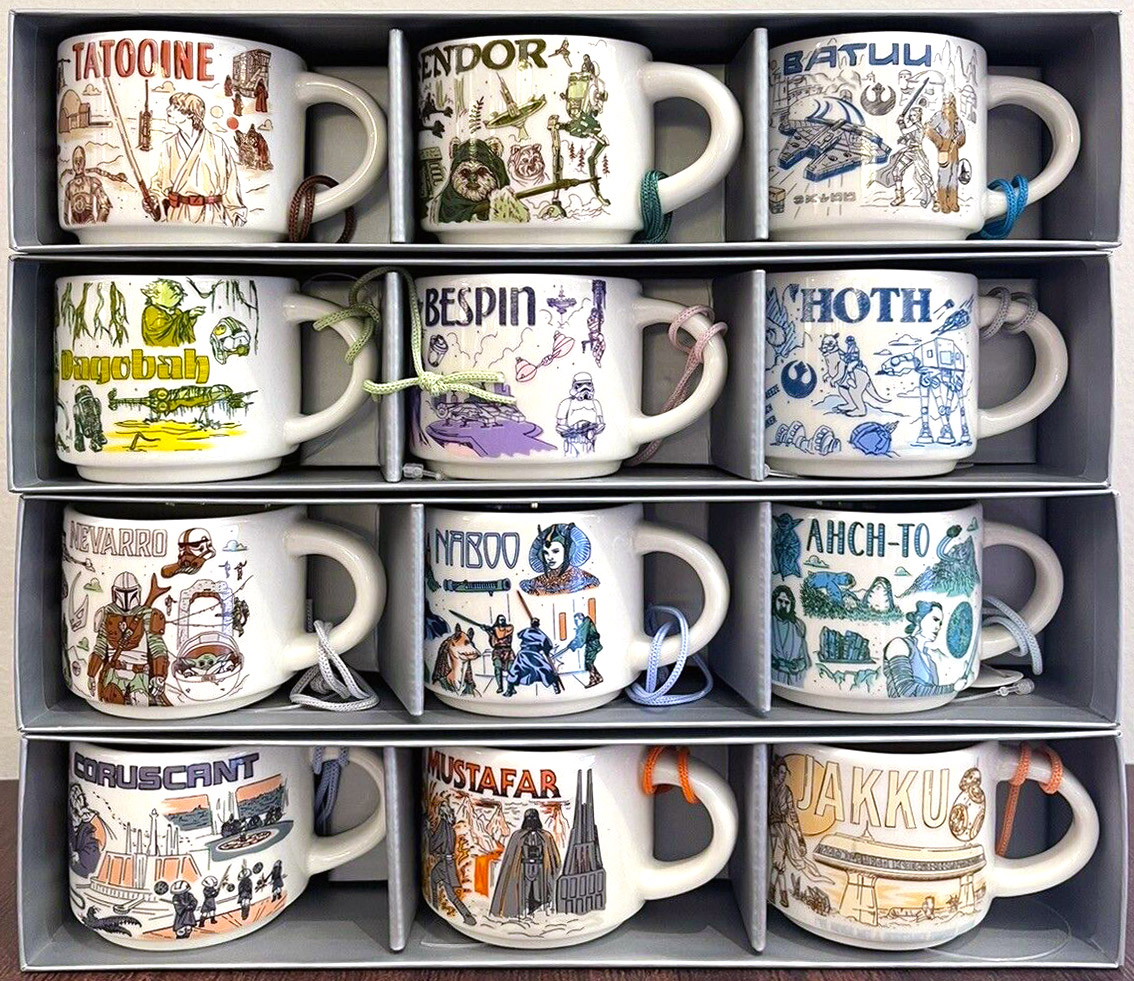 Been There Star Wars Ornaments
What a surprise! Apart from the three new Star Wars mugs that were announced this Monday, Starbucks shocked collectors with the release of not less than 12 Star Wars ornaments! They were available online for a very short period of time before being marked as sold out! Unfortunately, I was not able to get them, and really hope these will be restocked. I will be monitoring Disney Store from now on, stay tuned for the alerts. Btw, it seems there is plenty of stock in WDW parks.
Here is a quick review of what these new ornaments look like. At first glance, they are a complete copy of the bigger mugs, which is different from what smaller copies of Been There mugs usually look like. The new ornaments come in sets of three, matching the years of the releases: 2020, 2021, 2022, and 2023. Similar to other Star Wars releases, the boxes are specific to the set, please keep this in mind when buying them online.
I will be adding each of them to the site soon, stay tuned!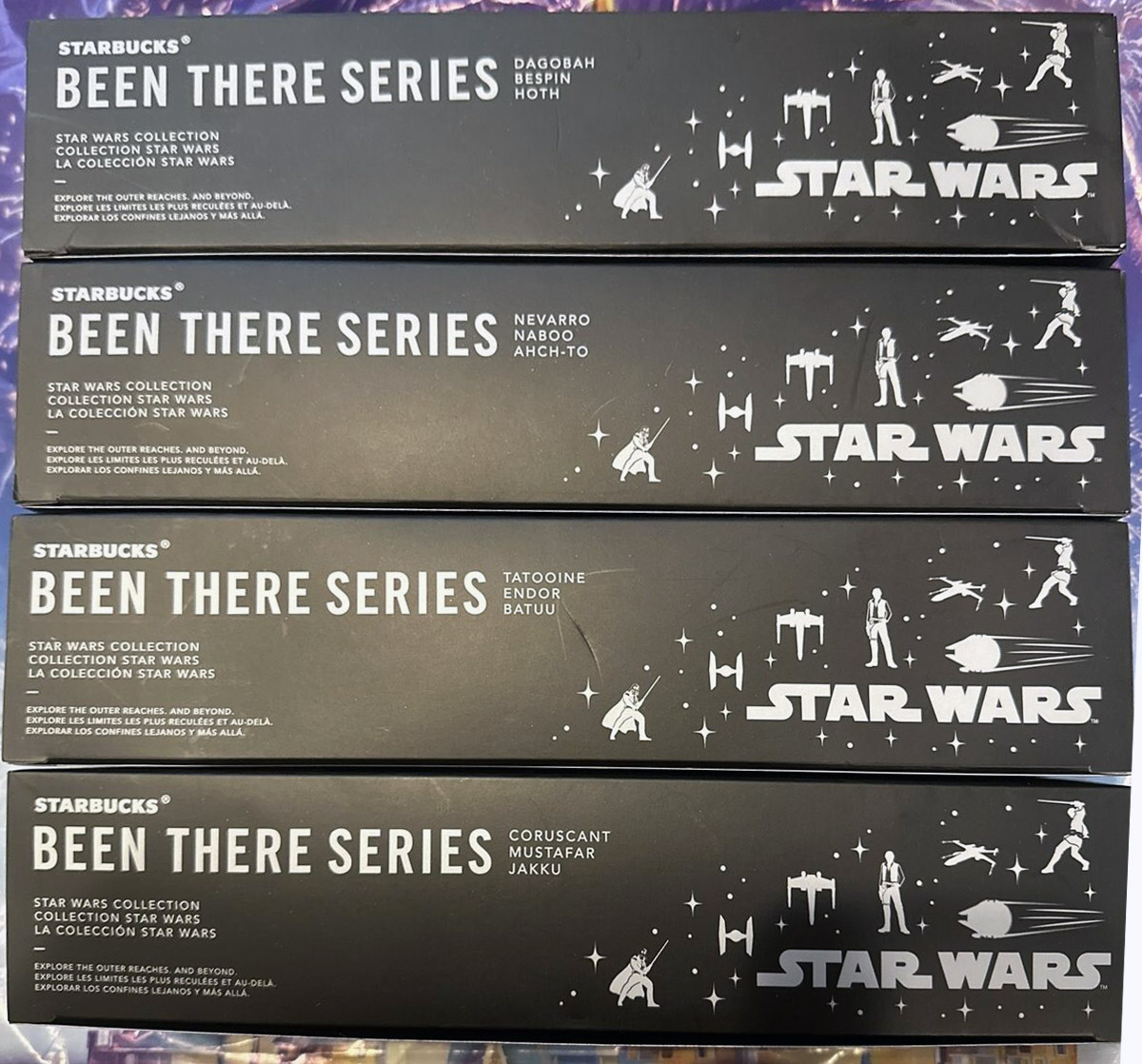 Did you like this mug?