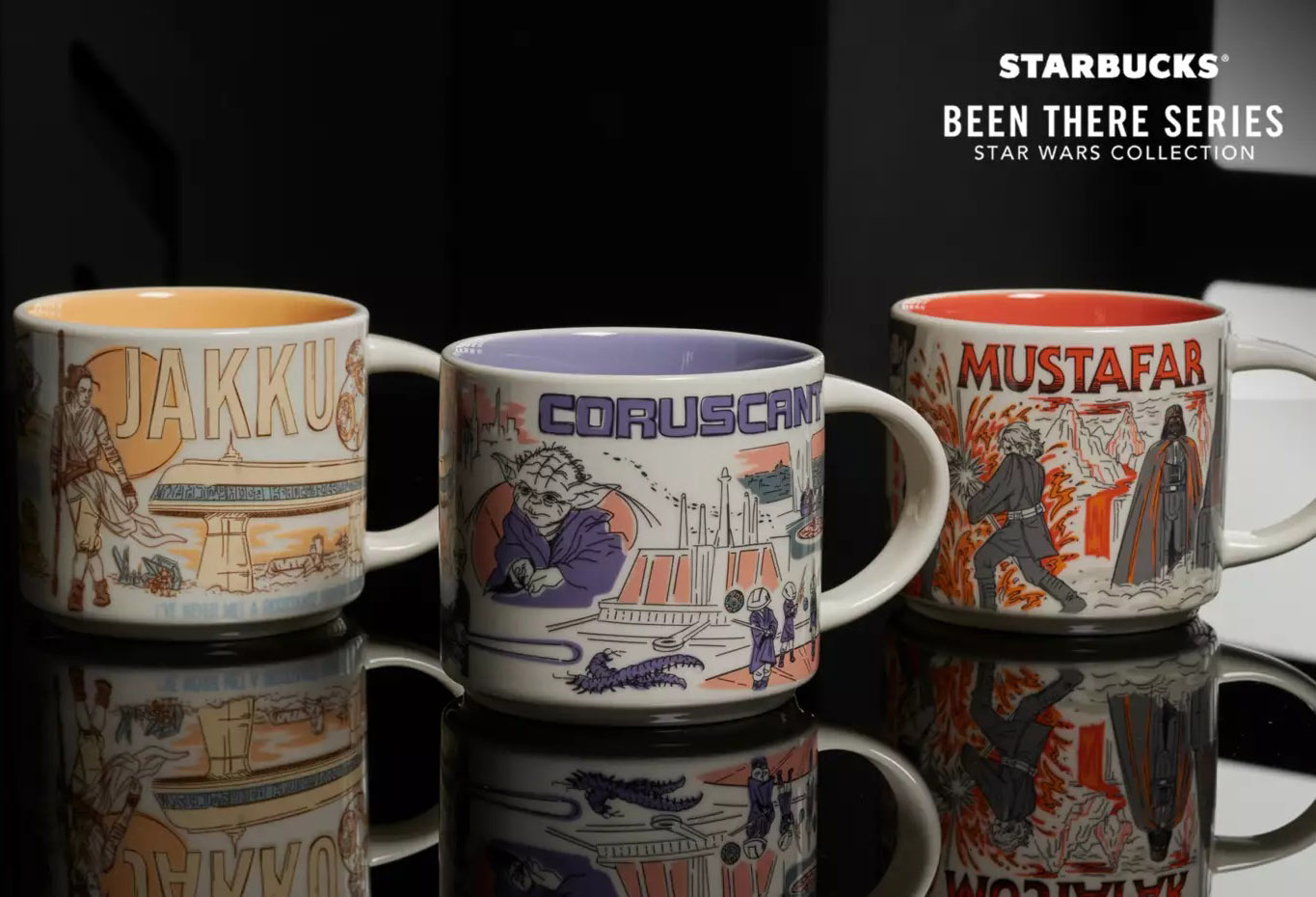 Star Wars mugs for the May 4th, 2023 – Jakku, Coruscant, Mustafar
It became a good tradition for Starbucks and Disney to collaborate and release new Star Wars mugs on May 4th, and this year is no exception. It has just been unveiled on the official Disney Shop website, that a new collection of mugs inspired by the famous franchise is coming out this week! These new, 2023 mugs feature designs from three iconic locations in the Star Wars universe: Jakku, Coruscant, and Mustafar.
Jakku is a desert planet located in the galaxy's Inner Rim, and it was first introduced in Star Wars: Episode VII The Force Awakens. The Jakku mug features a sandy tan background with intricate designs inspired by the planet's rugged terrain. The front of the mug is featuring Niima Outpost, a junkyard settlement named after Niima the Hutt.
Coruscant, on the other hand, is a bustling city-planet that serves as the capital of the Galactic Republic and later the Galactic Empire. The Coruscant mug showcases the planet's stunning skyline, with iconic buildings like the Jedi Temple towering above the city.
Finally, Mustafar is a volcanic planet that served as the site of a pivotal battle between Darth Vader and Obi-Wan Kenobi. The Mustafar mug features a fiery orange background, inspired by the planet's molten lava flows.
Whether you're a die-hard Star Wars fan or simply appreciate the franchise's iconic imagery, these new Starbucks Star Wars-themed mugs are sure to add a touch of sci-fi flair to your morning cup of coffee or tea.
These mugs are available starting May 4th, 2023 both in Starbucks stores and online, so be sure to grab yours before they sell out!
Did you like this mug?