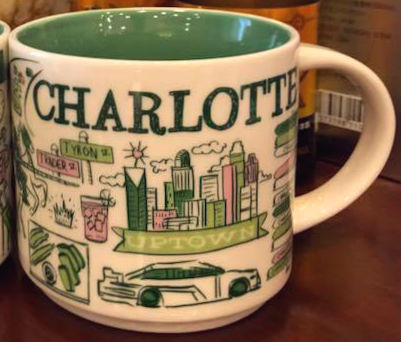 Been There – Charlotte
Here's Starbucks Been There Charlotte mug – the photo is real, but the mug is yet to be found in stores. From what I understand, this is a sneak peek directly from production factory. So, please monitor your stores, Charlotteans, and share real pictures with us, when you see it.
Update from 2018-07-10: our reader Candace (see comments), pointed out that the street names on the sign on the front of the mug are misspelled. It says "Tyron st." and "Trader st.", while it should be "Tryon st." and "Trade st.". Here are v1 and v2 side by side: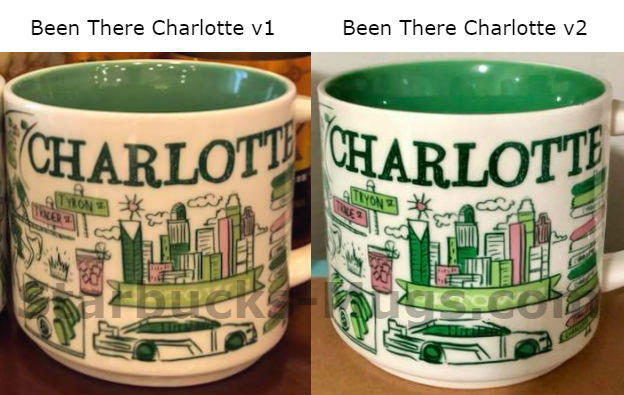 Did you like this mug?