Been There Christmas – Washington
The first mug from Christmas collection for Been There Series is already here! As you can see, it is actually company's home state – Starbucks Been There Christmas Washington. The design pretty much replicates the regular BT mug, keeping all state symbols. All colors have been removed though, except one very interesting detail. I made a collage of the regular BT Washington and Christmas Edition below. As you can see the standard cup (the one Starbucks "hides" in every Been There design) was replaced with the holiday one, painted in red making it the only colored element on the mug. It will definitely be easier to find it now. Btw, the very first Starbucks holiday cup, made it's debut in 1997. As holiday season comes, it makes it's way to stores with the new design each year.
Almost forgot to mention, the box is red as it was used to be for YAH series.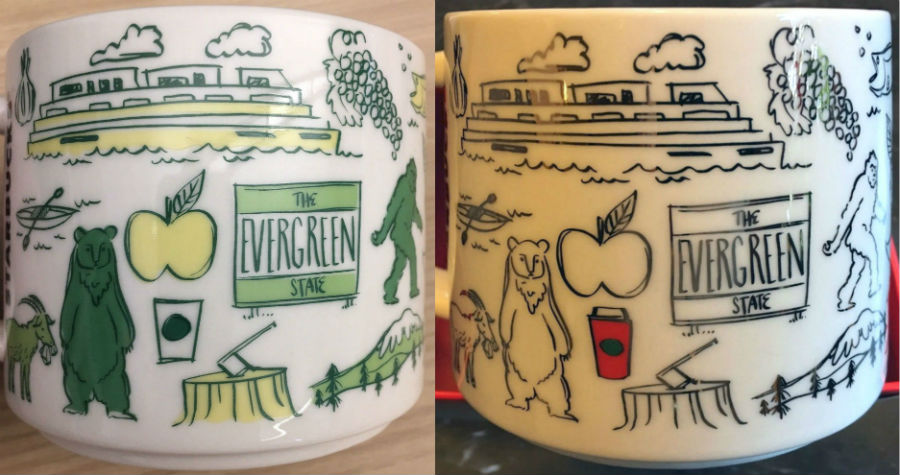 Did you like this mug?