Been There – Kentucky 2
Long time no see, Starbucks. The most recent release brings the update for the "Bluegrass State". Been There – Kentucky v2 introduces the change from "Mammoth Caves" to "Mammoth Cave" on the front of the mug. Although, the more I look at the mugs (see comparison picture below), the more I think it was actually "Mammuth". They've definitely changed the look of that "o" (or was it "u"?). What do you guys think about it? Leave a comment below, please.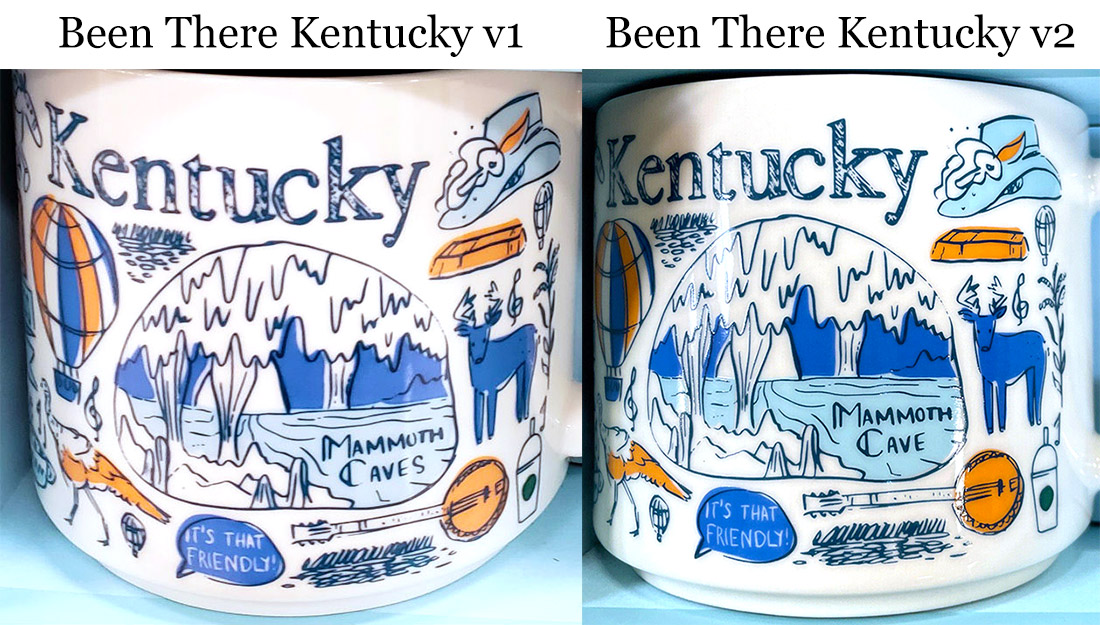 Did you like this mug?