Been There – Michigan 2
As you probably remember, in my previous post, I've predicted the appearance of Starbucks Been There Michigan v2 mug. And here it is, spotted online. The only difference this version is bringing, is "Winter Water Wonderland" slogan being replaced with "Water Winter Wonderland". I do consider the Michigan v1 a State error mug, since this is the actual fix of the mistake made in the design. We're now left guessing, why it took Starbucks so long to replace the mug, but it could easily be negligence, human factor.
Here are all three mugs side-by-side: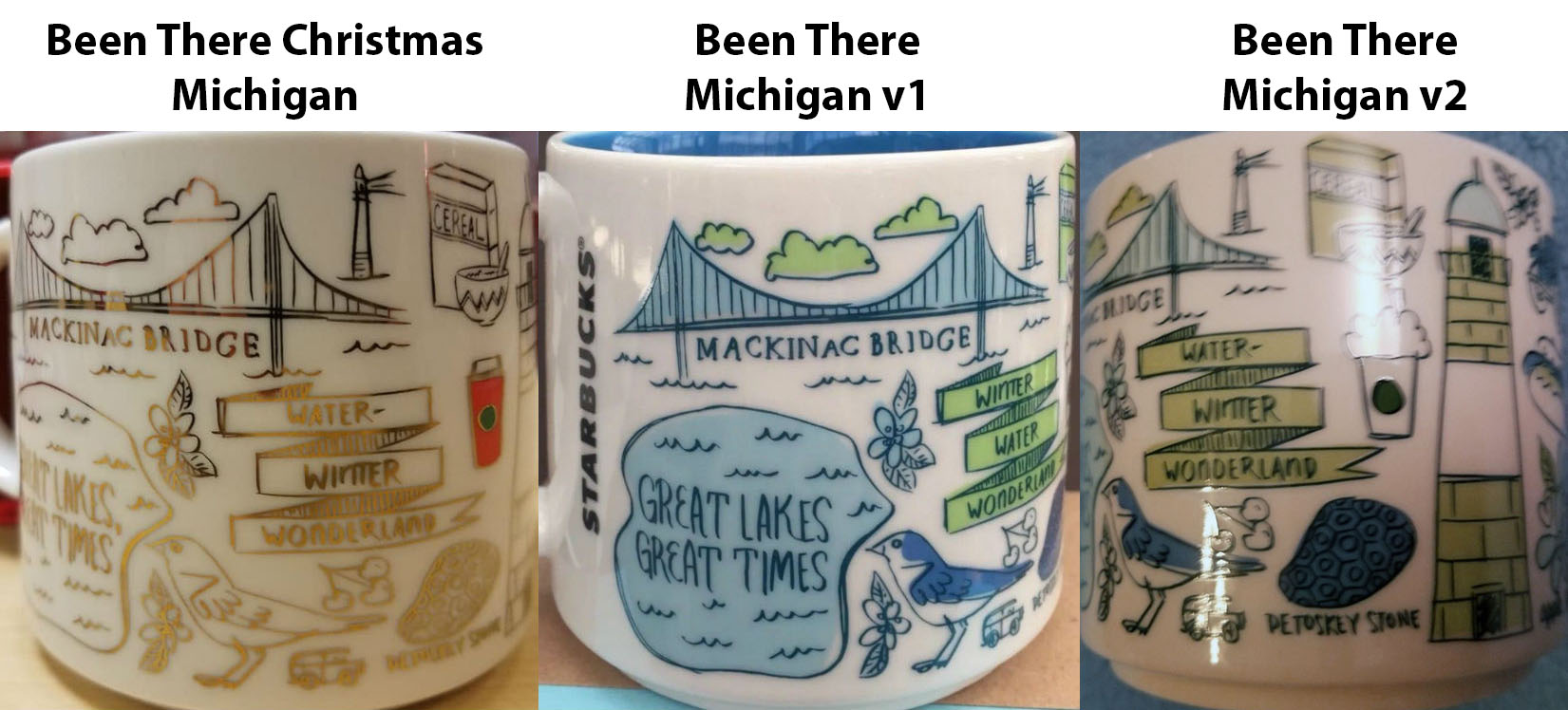 Did you like this mug?