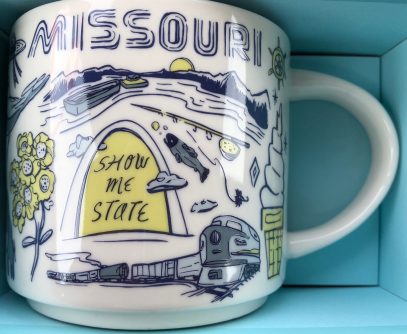 Been There – Missouri
Here is a pleasant surprise from Matt, one of my readers – a crisp, detailed picture of Starbucks Been There Missouri mug. Thank you Matt for the share! I definitely like this one a lot, something I expected though, real pictures look so much better than renders. Can't wait to hold one with my hands!
See the thread here.
Did you like this mug?