Been There – New Jersey 2
Starbucks introduces the updated version of the previously released mug, Starbucks Been There – New Jersey v2. The change they bring in is that "Red Oak" is replaced with "Northern Red Oak" right on the front of the mug. Funny enough I was mentioning this tree in my review of the NJ ornament, but it didn't come to my mind that Starbucks was planning to "fix" that. It also means that the small mug will also be replaced, stay tuned for the update!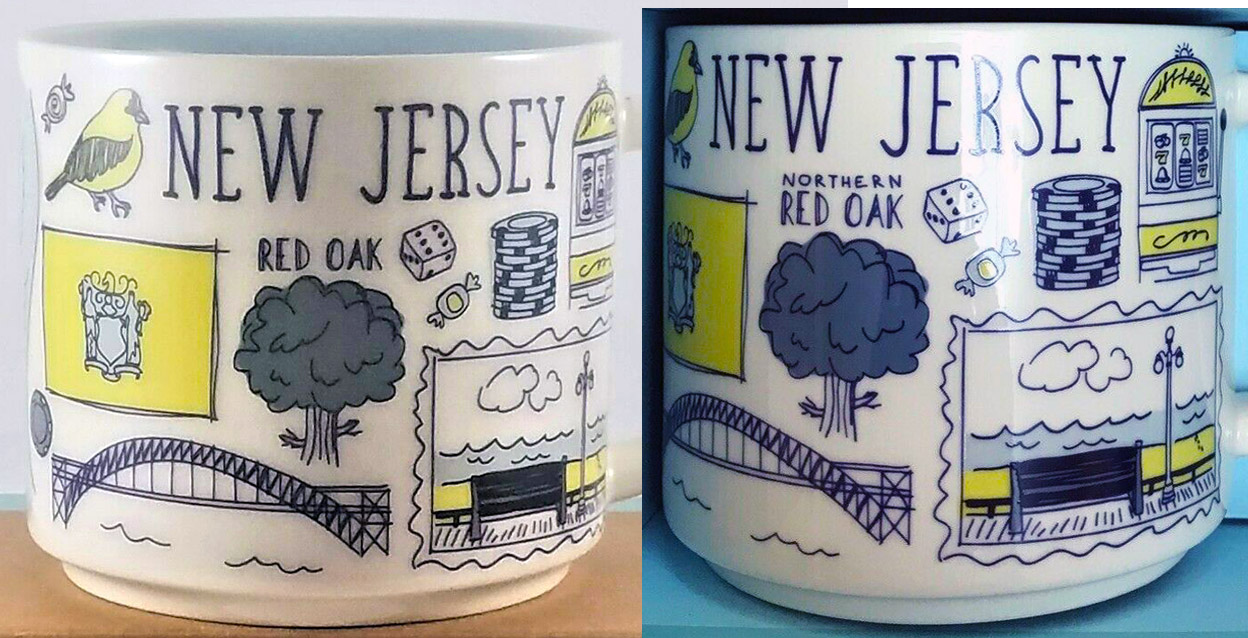 Did you like this mug?