Been There – North Dakota 2
I've got some exclusive photos from one of the collectors and I hasten to share them with you. Here's Starbucks Been There North Dakota v2 mug brand new and improved. Specifically, Starbucks fixed the error it made for "Geographical Center of North America" monument installed in Rugby, ND (see side-by-side photos). I also find it very amusing, that the picture of the monument was made smaller in order for it to be moved up North on the map of the US. Therefore, it now shows the correct location of it. This is another quick way to distinguish these two.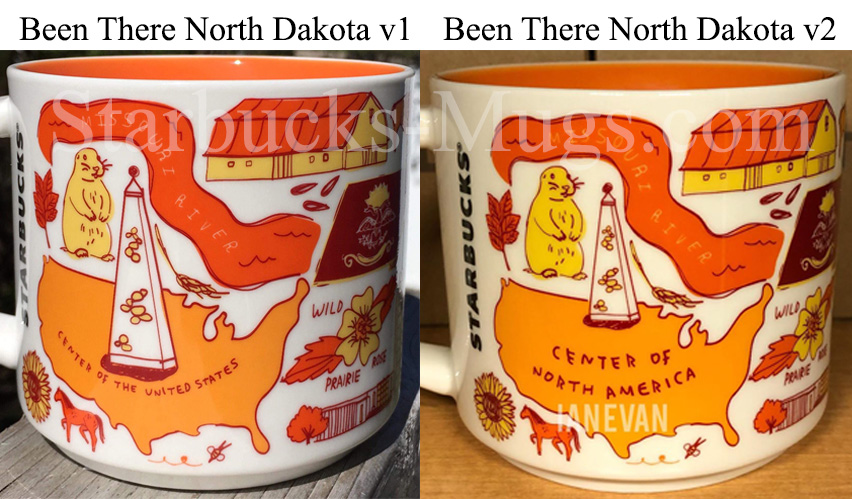 Did you like this mug?