Been There – Ontario 2
Here's the second Canadian BT mug which has been revised – Been There – Ontario v2. The change is much bigger than Canada v2 from my previous post. In particular, Starbucks removed "The Heartland Province" nickname making adjacent elements bigger; the "Ice wine" has been switched with "Icewine", which is the proper way to call the wine made from grapes that have been left to freeze naturally on the vine.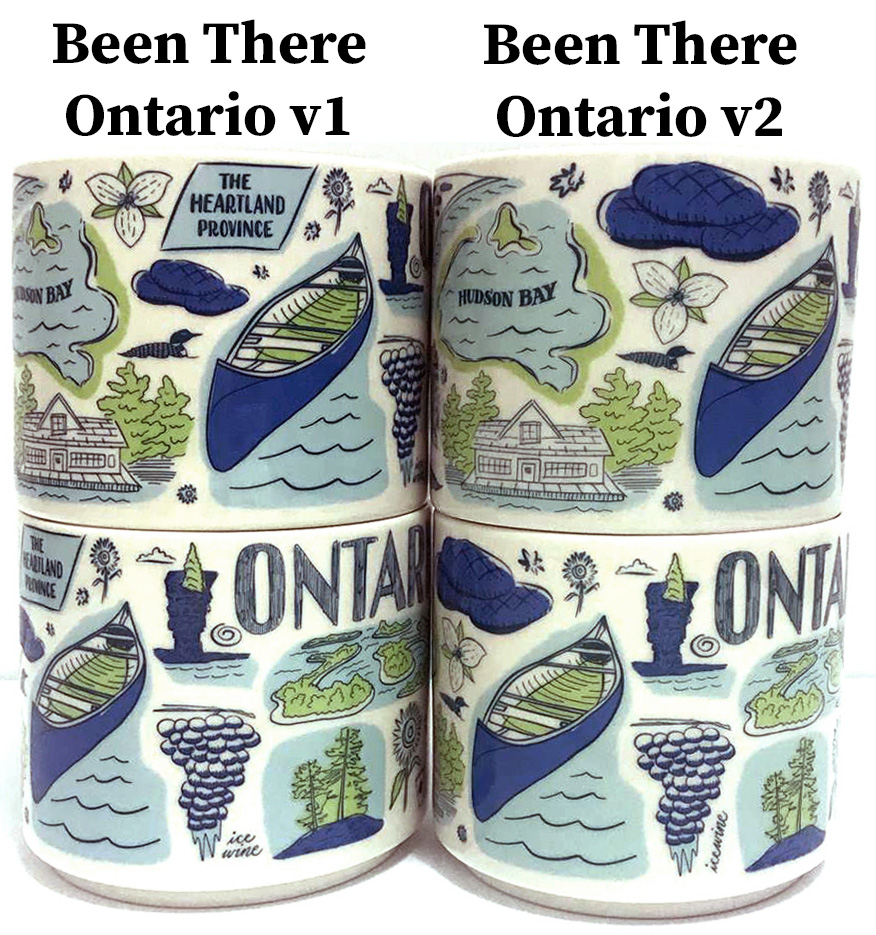 Did you like this mug?