Been There – Orlando 2
Been There – Orlando v2 is another revised version of the existing mug. I'd rather Starbucks issue mugs for the new locations, be it cities or parks, but I'll take v2 as well!
As you can see from the comparison collage below, even though the change is somewhat obvious, being on the front of the mug, it's not as big, when compared with this recent release, as an example. Specifically, the "Theme Park Capital of the World" nickname is gone now. The orca from Orlando v1 became bigger and moved down, taking the spot of the said nickname. And that is pretty much the only difference (except that the flipflop replacing the swimsuit).
As I always say with the releases like that, some people who already have the first version will not find this change so significant that they choose to get the second mug, but to each their own.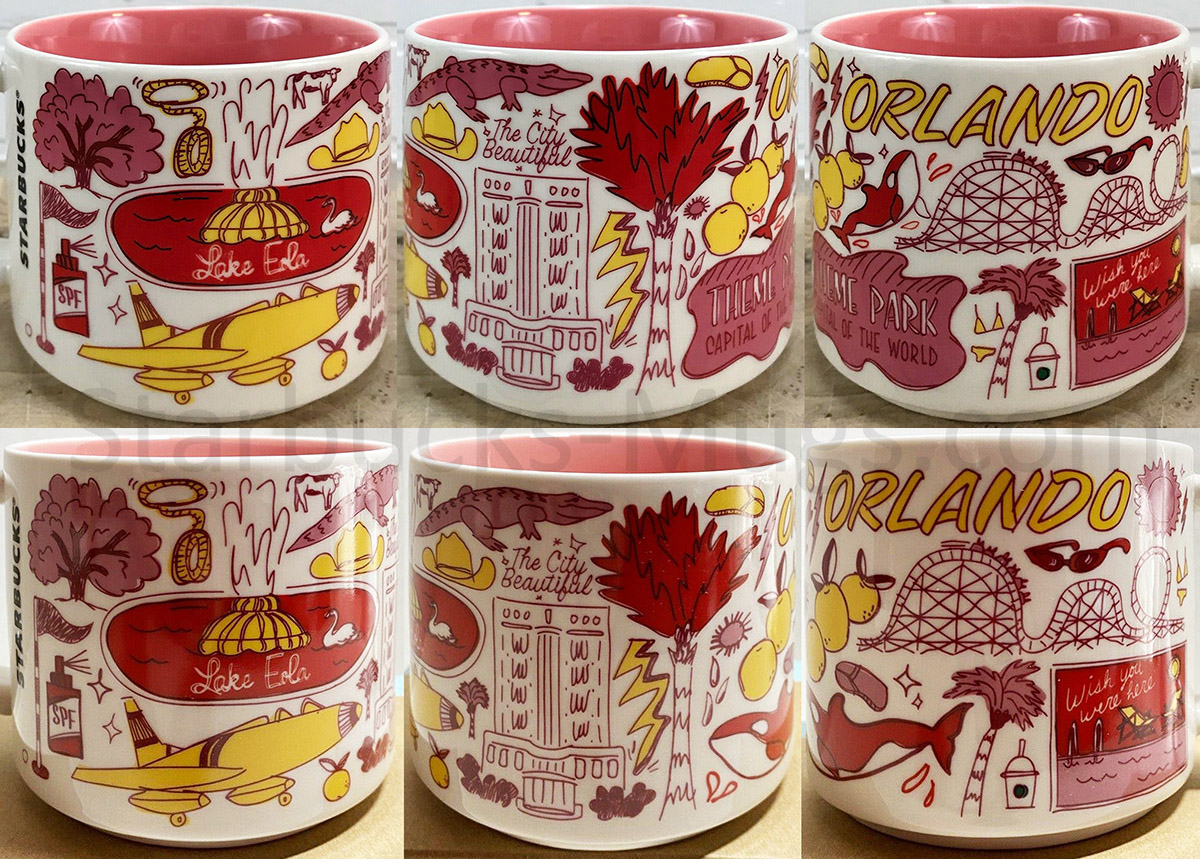 Did you like this mug?