Been There Ornament – Alabama
Starbucks Been There Ornament Alabama has green string and these design elements:
– The cotton state – in fact, Alabama ranks between eighth and tenth in national cotton production
– The yellow-shafted flicker a.k.a "yellowhammer", state bird.
– Military plane – probably related to Maxwell Air Force Base. This base is the headquarters of Air University (AU), a major component of Air Education and Training Command (AETC), and is the U.S. Air Force's center for Joint Professional Military Education (PME).
– Noccalula Falls – a 90-foot waterfall located in Gadsden
Update from 3/25/2023: a new version of the ornament was spotted online, see the comparison photo below. To quickly tell apart v1 from v2 is to look for "the cotton state" nickname, you can only find it in version 1.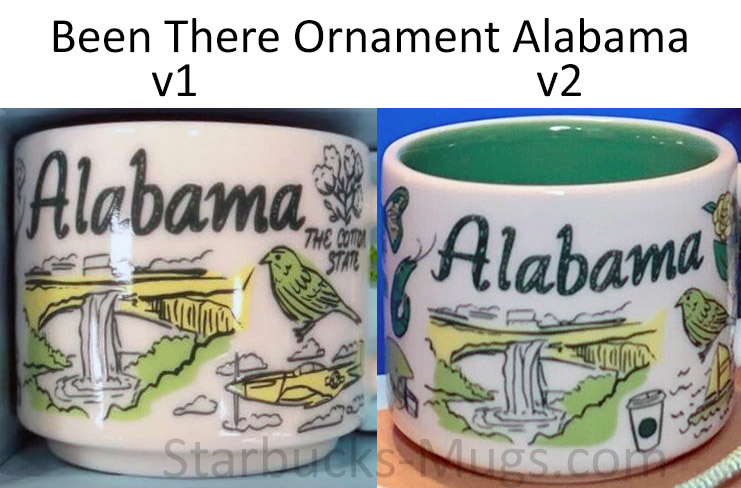 Did you like this mug?