Been There Ornament Disney – Epcot
And here is the last piece of the Disney ornaments puzzle. Starbucks was pretty consistent in releasing an ornament per day, so please meet Been There Ornament Disney – Epcot with the purple string which finalizes the set of six special mini mugs. As I've mentioned in the preview of the bigger mug, earlier this year, Starbucks has used some retro design for Been There Series Epcot. It brings us back into 1982 when the park opened its doors for the first visitors.
Here are a few elements from the mug:
– The pyramids from the Imagination Pavilion is what we see next to the handle
– The monorail is right above them. It had been an essential element on the Epcot mugs through two series now. The was no chance Starbucks skipped it.
– Spaceship Earth is probably the most iconic symbol of the park. The dark ride inside the sphere shows how advancements in human communication have helped to create the future one step at a time. Did you know it took 26 months to build this attraction? In the end, it was well worth the effort!
The back of the mug shows:
– Friendship Boats (Disney Water Transportation) which is probably not the fasted way of navigating to and within the park (within the World Showcase Lagoon), but probably the most enjoyable and relaxing.
– The slogan "The 21st Century Begins Today", was in fact "The 21st Century Begins October 1, 1982" as seen in many advertising brochures and commercials back in the days. But I think Starbucks is fine with that.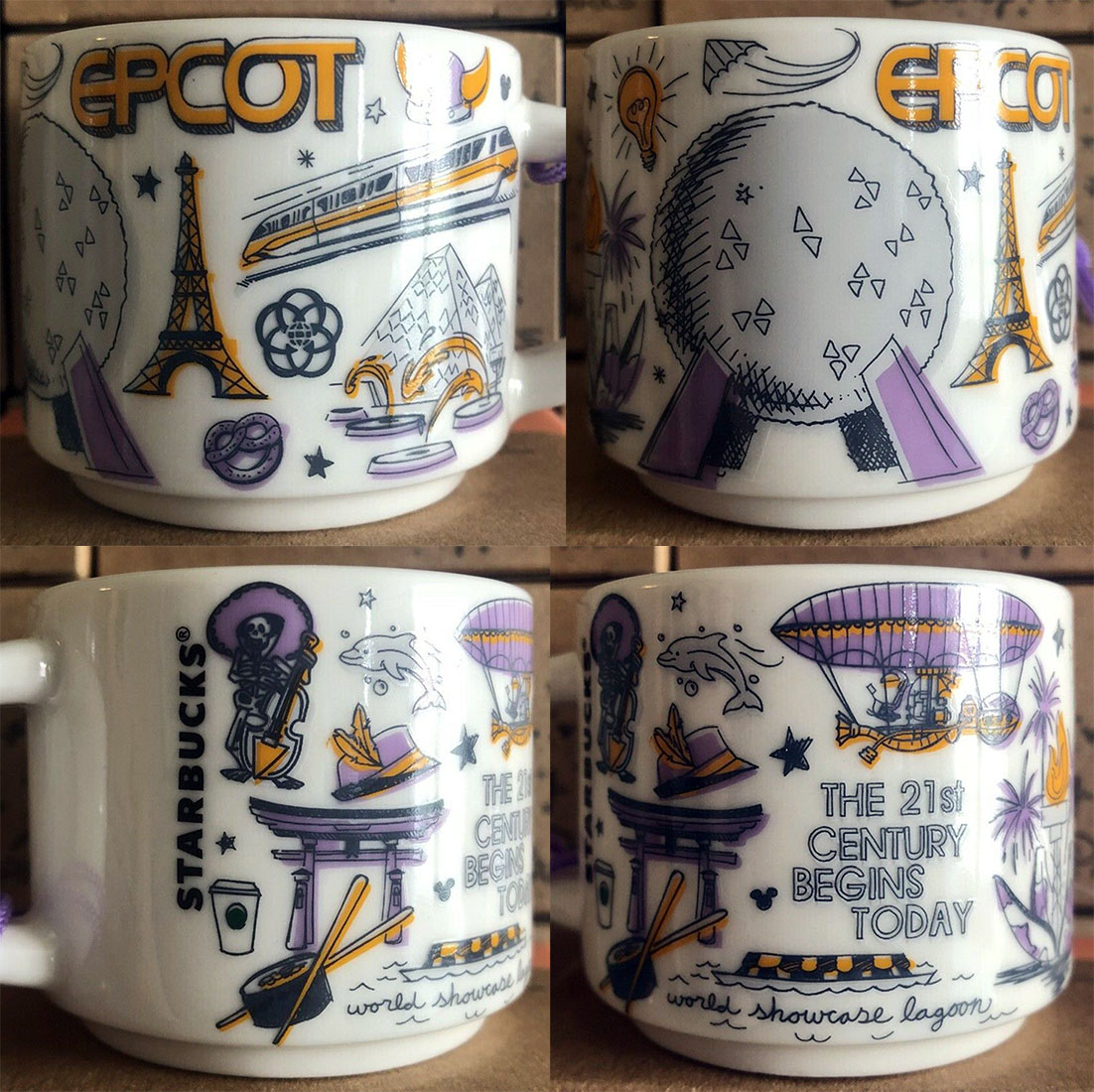 Did you like this mug?