Been There Ornament – Nevada 2
I am excited to see the release of Been There Ornament – Nevada v2 that is following the update of the bigger mug that was released last year. The most obvious change is the color scheme, which was changed from red-orange to blue. The bird on the front of the ornament is also different, however, I can't tell what bird that is.
I wonder if that will be the new norm for the new versions of the existing ornaments and mugs?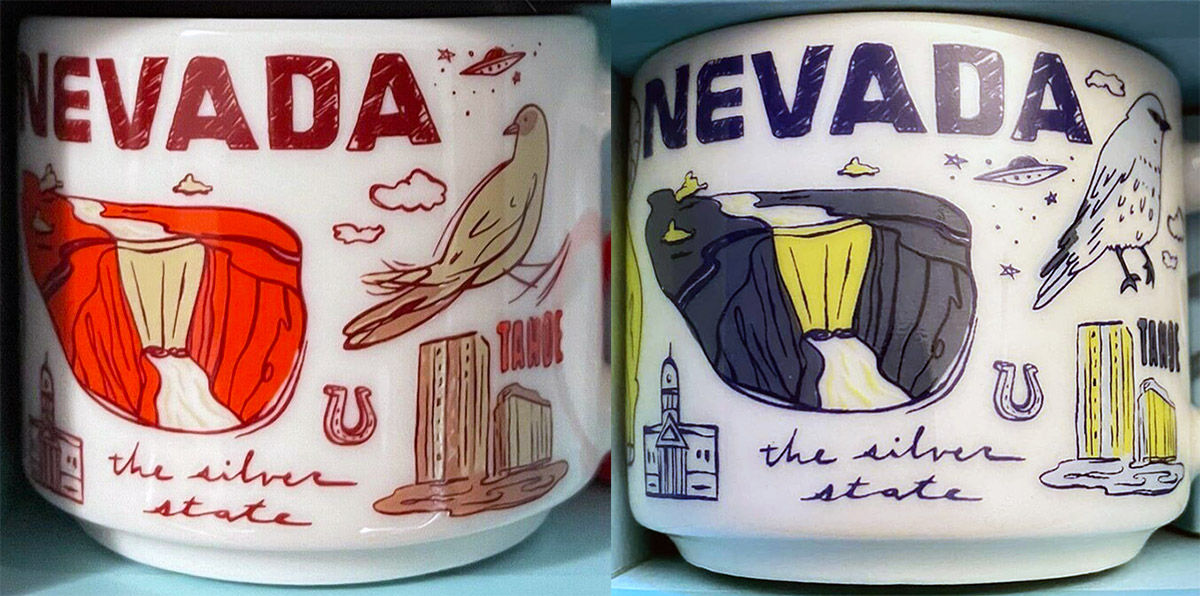 Did you like this mug?