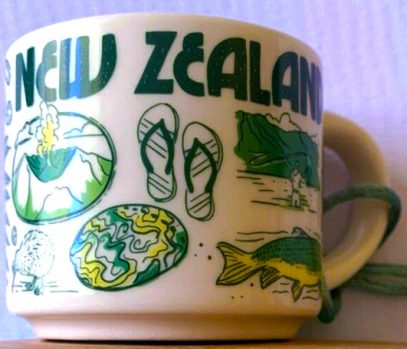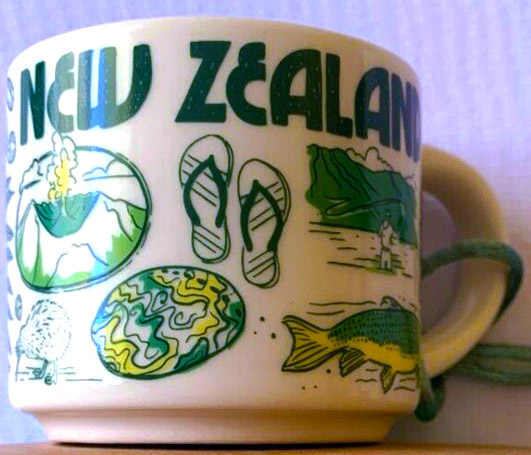 Been There Ornament – New Zealand
Starbucks Been There Ornament – New Zealand is a fresh release from the latest mini-series. Compared to a bigger mug, it lost very few design elements and is still featuring many symbols and points of interest from this remote country. Here are some of them:
– Jandals a.k.a. flip-flops (originally a trademarked name derived from "Japanese sandals")
– Whakaari / White Island is the most active volcano in the country, situated 30 miles from the east coast of the North Island
– Kiwi, the country's national symbol and the only known bird with nostrils at the tip of the bill instead of the base
– Goodletite (gemstone) is a form of Ruby Rock which is unique to New Zealand. It is found only in the Hokitika Region of New Zealand's South Island. Goodletite is composed of Ruby/Sapphire and Tourmaline crystals in emerald green Fuchsite.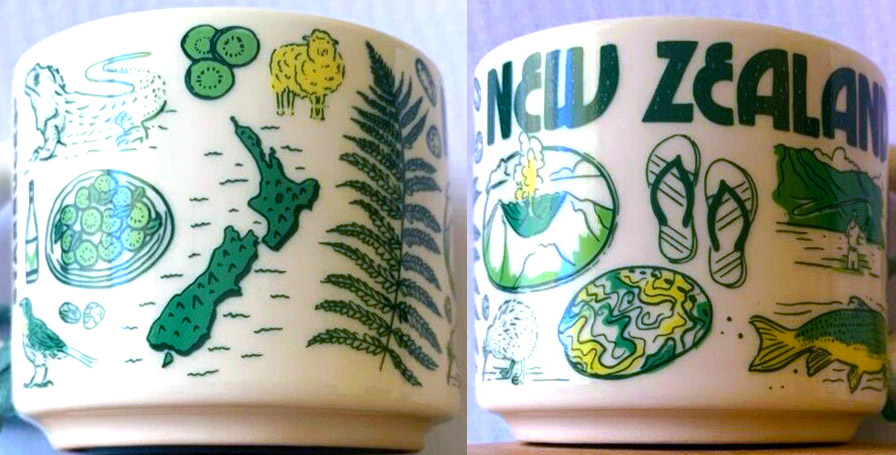 Did you like this mug?