Been There – Queenstown
Starbucks Been There – Queenstown is a mug for a resort town in New Zealand. Queenstown is built around an inlet called Queenstown Bay on Lake Wakatipu. Amazing views of the lake and nearby mountains such as The Remarkables, Cecil Peak, Walter Peak make this town a great touristic destination. These are some of the activities you can expect in and around the city: skiing and snowboarding, bungy jumping, mountain biking and hiking, jet boating, rafting, sky diving and many more.
The bird on the back of the mug is probably Moa – now-extinct flightless bird endemic to New Zealand. The nine species of moa were the only wingless birds lacking even the vestigial wings that all other ratites have (other ratites include ostrich, emu, and cassowary). The two largest species, Dinornis robustus and Dinornis novaezelandiae, reached about 12 ft, making them gigantic compared to the human. It is sad that these majestic birds were extinct by the mid-15th century (due to overhunting by the Māori). There's Moa Statue in Queenstown, just at Lake Wakatipu waterfront. If you happen to be somewhere close, you should consider visiting this point of interest at least for a photo.
Big props to a reader for providing the photos of this mug.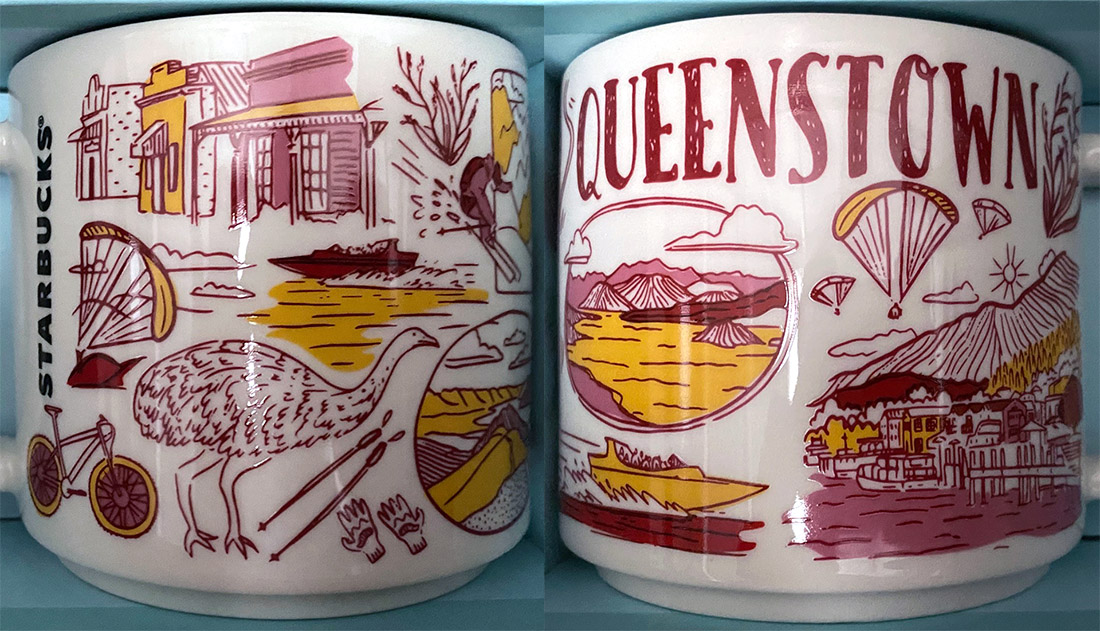 Did you like this mug?