Been There – Vancouver
This is 11th and the last preview available for BT Canada so far. West Coast at it's finest, Starbucks Been There Vancouver mug it is. Please see two sides of this green mug combined in one picture for now. There will be more pictures soon, as these mugs are coming faster than expected.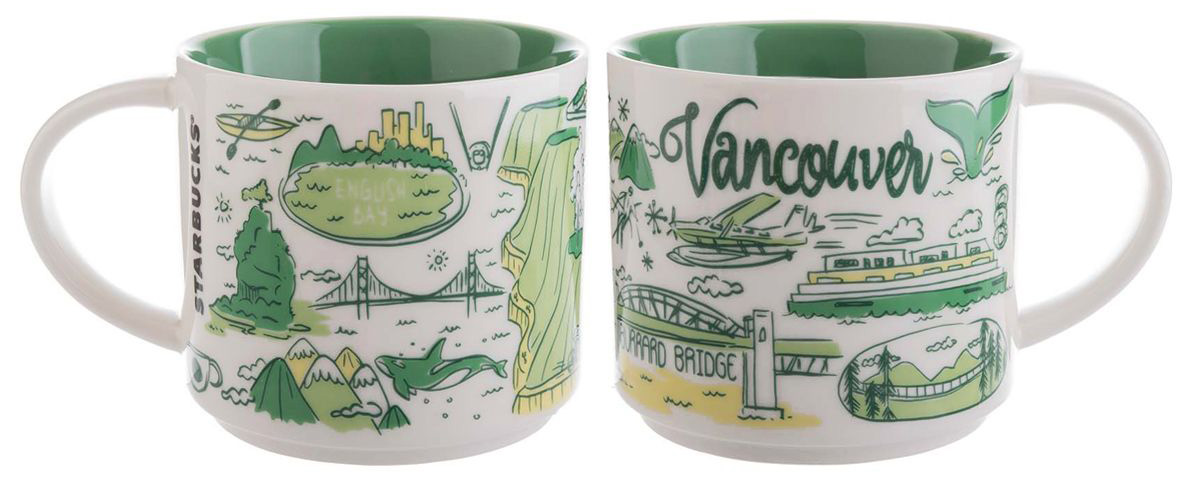 Did you like this mug?