You Are Here Christmas Glass – London
You Are Here Christmas Glass London mug is very similar in terms of the design to YAH Christmas London v2, that was released three years ago (2017). The comparison picture below shows that apart from being made of glass the new mug brings rearranged points of interest from the city. Some were moved and seem to be reduced in size, others were altered, e.g. the Christmas tree replaced the regular-looking tree.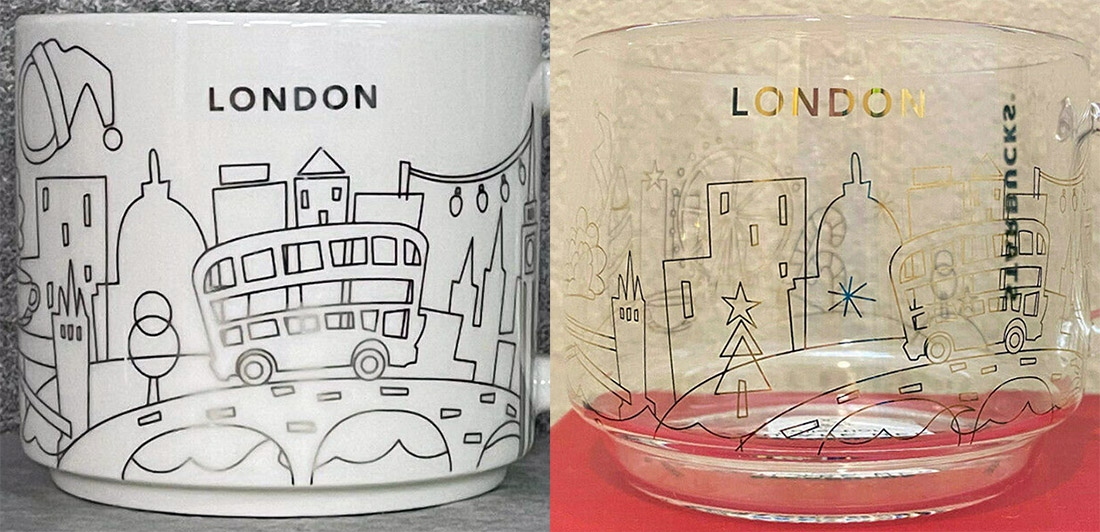 Did you like this mug?