You Are Here – Marbella
Here's another Spanish mug for your review – Starbucks You Are Here – Marbella. This is the city in the south of Spain, and the part of the Costa del Sol (literally, "Coast of the Sun"). And that's what we see first on the front of the mug – a big red sun. There are also mountains in the background, symbolizing the coastal mountain range, which includes the Bermeja, Palmitera, Royal, White, and Alpujata. Beaches, waves, palms, and luxury yacht all refer to Marbella's position on the coast of the Midddeteranian Sea. This location between sea and mountains offer amazing views from any part of the city. I've also spotted an old tower from Puerto Banus and a castle, which I was not able to identify.
The fish on the stick on the back of the mug is espeto – a traditional way of cooking freshly-caught sea fish, most often sardines. You really have to try it, as the smoky flavor and crispy skin they acquire as a result of barbequing over glowing charcoals is delicious.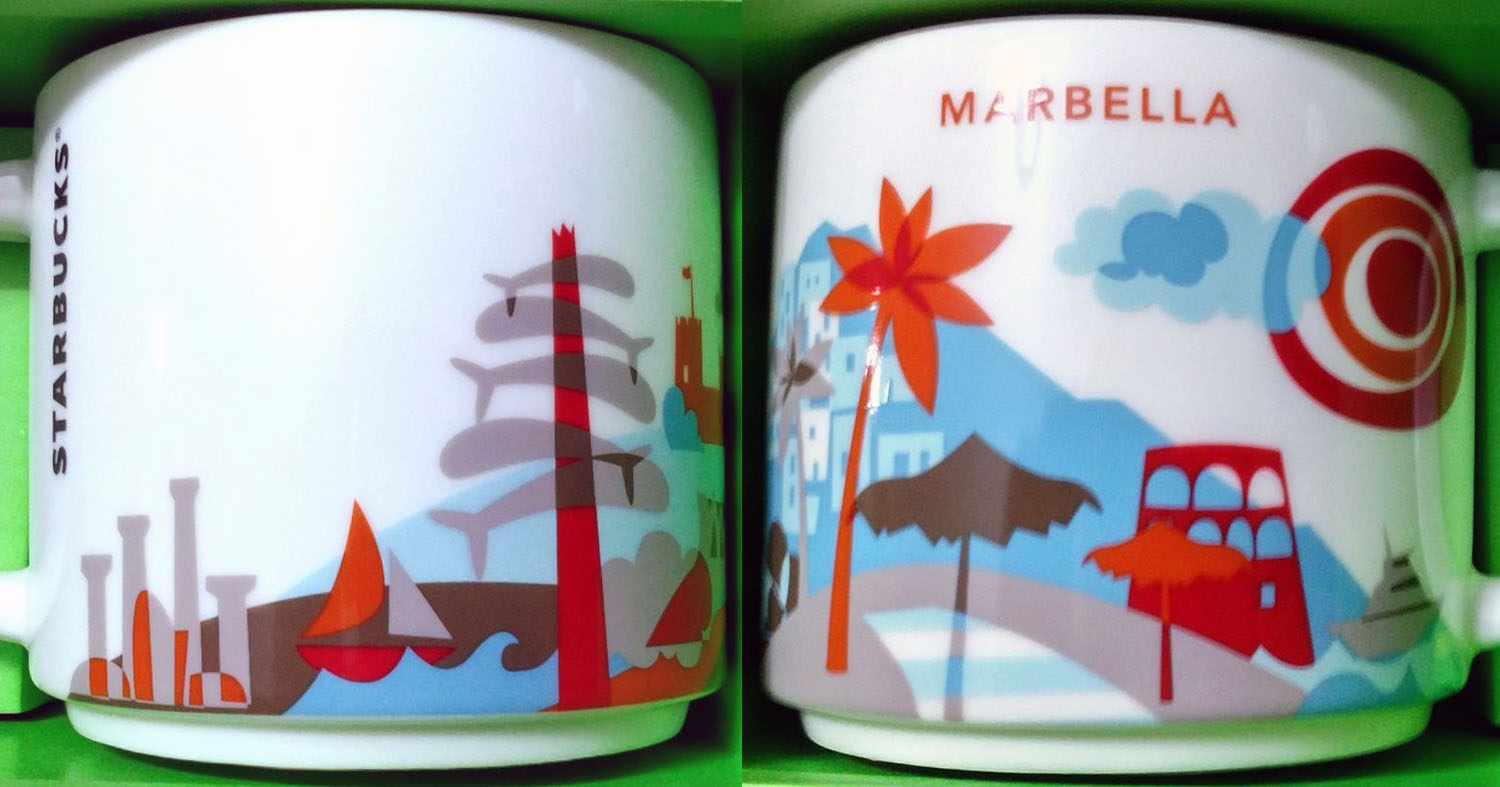 Did you like this mug?