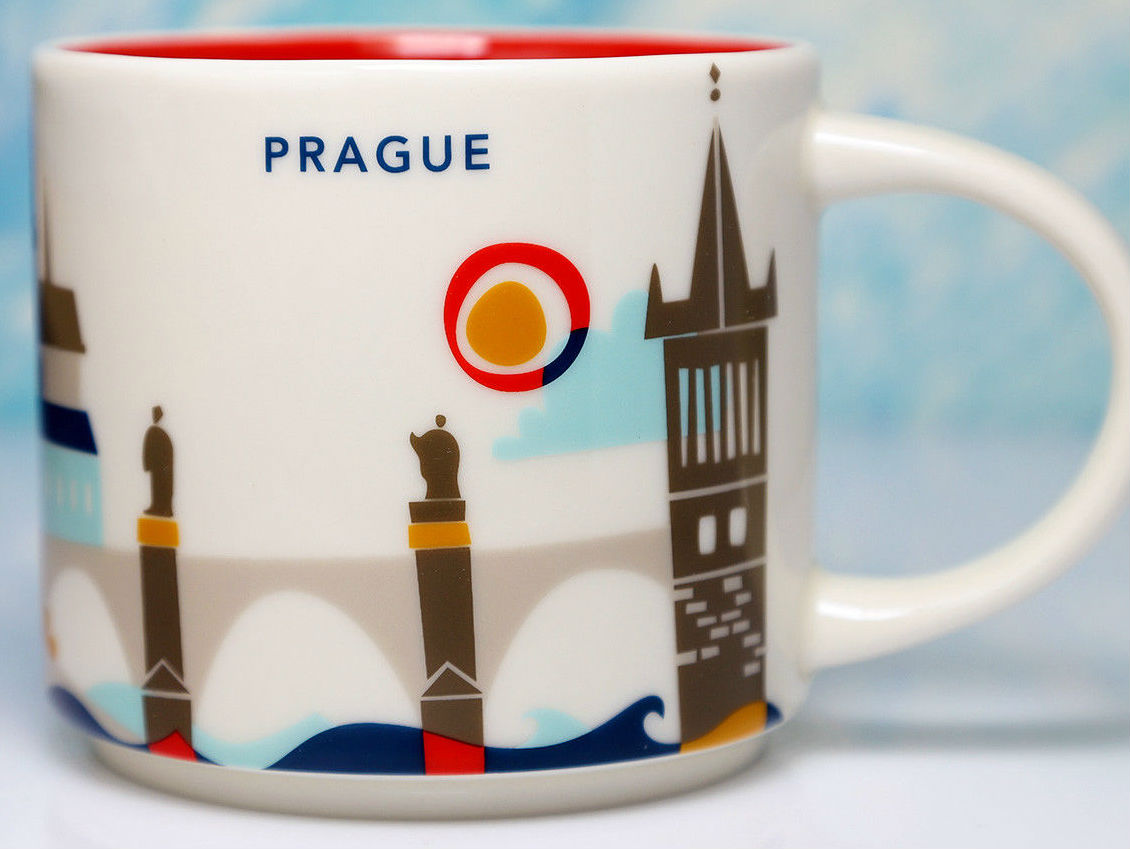 You Are Here – Prague 2
Would you have guessed what is the first YAH of 2018? Under no circumstances would I bet on a second version of the existing mug from Europe! Nonetheless, such is reality – You Are Here Prague v2 has just been spotted online. Whatever Starbucks' reasons to create a new version were, I greet this mug with joy! My personal opinion – the new mug is better looking and more festive. Do you agree?
Let's compare both mugs. Obviously, the motif is the same but certain adjustments were done. The puppet is gone, as well as the piano accordion (on the back). The bridge now has more details and the sun (moon?) is yellow and orange instead of red. To read more about what each element symbolizes, please see Prague v1 page. Btw, it's already available on eBay!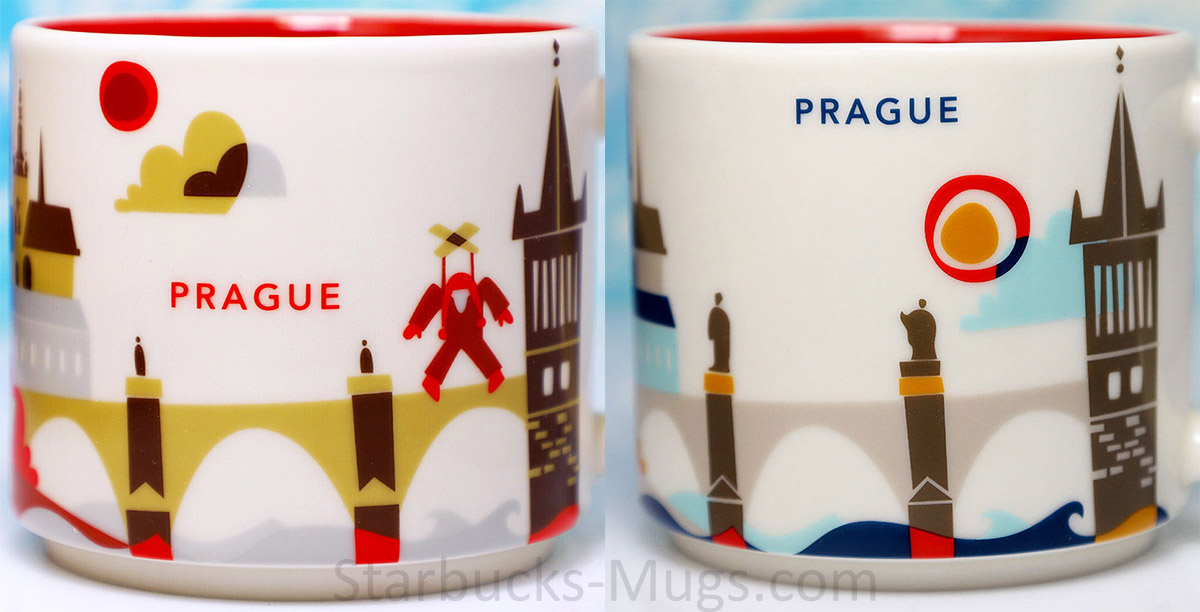 Did you like this mug?