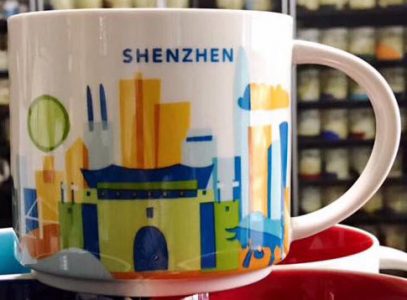 You Are Here – Shenzhen
Starbucks You Are Here – Shenzhen – one of 23 Chinese mugs released in September 2017.
Shenzhen is a modern megalopolis that links Hong Kong to the rest of China. Some call it the Silicon Valley of China.
If you're in Shenzhen you probably came for shopping experience, namely Luohu Commercial City, a huge mall with numerous shops and outlets, or just to see what the Chinese economic miracle really looks like.
Did you like this mug?