You Are Here – Vienna 2
The brand new Starbucks You Are Here Vienna v2 mug brings a brighter design and more vivid colors when compared to the previously released Vienna v1 mug. The front of the mug is now occupied by the gloriette in the Schönbrunn Palace garden, which is considered the largest and probably best-known gloriette in the world. It was the last building constructed in the garden in 1775 to serve as both a focal point and a lookout point for the garden. Throughout the years it was used as a dining hall and festival hall as well as a breakfast room for emperor Franz Joseph I.
The Wiener Riesenrad a.k.a. simply Riesenrad, is a 212 ft tall Ferris wheel at the entrance of the Prater amusement park. Constructed in 1897, it was the world's tallest Ferris wheel from 1920 until 1985. It is now a well-known landmark of the city and can be found on the first version of the Vienna mug as well.
The back of the mug showcases the skyline of the city with the 827 ft tall Donauturm (Danube Tower) that can be seen above smaller buildings. It was built in 1962-1964 and is still the tallest structure in Austria.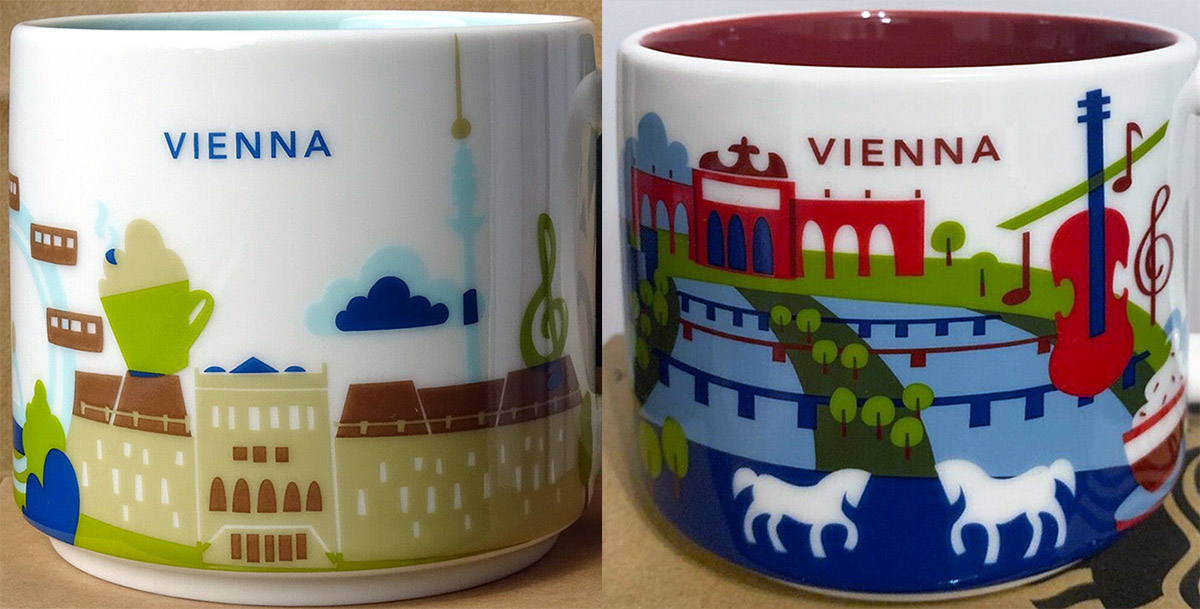 Did you like this mug?