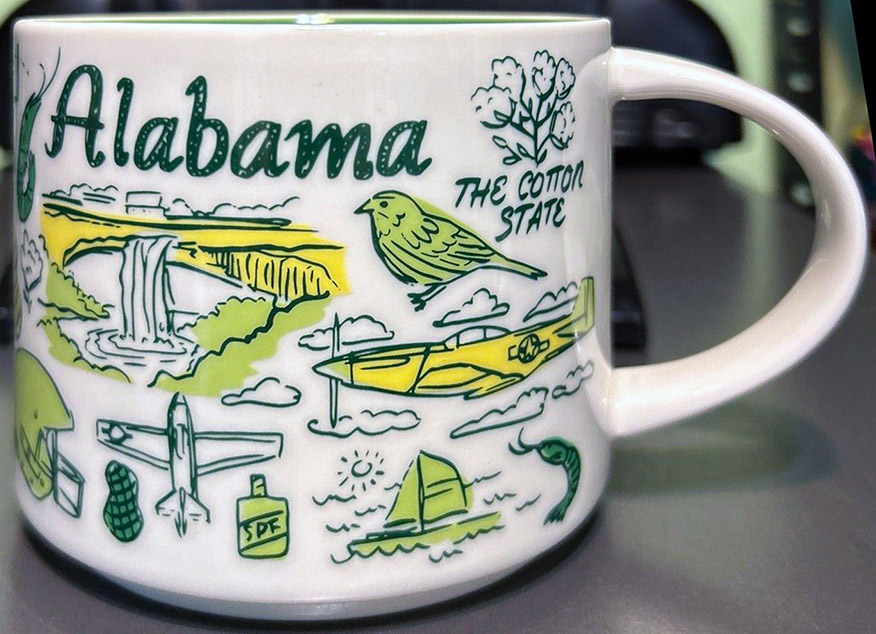 Been There – Alabama
Sweet Home Starbucks Been There Alabama mug has two planes on it. Why? I have no idea, but I am going to find this out! Stay tuned.
April 4, 2023 update:
A new version has been released, with many elements changed. See the picture below for more details: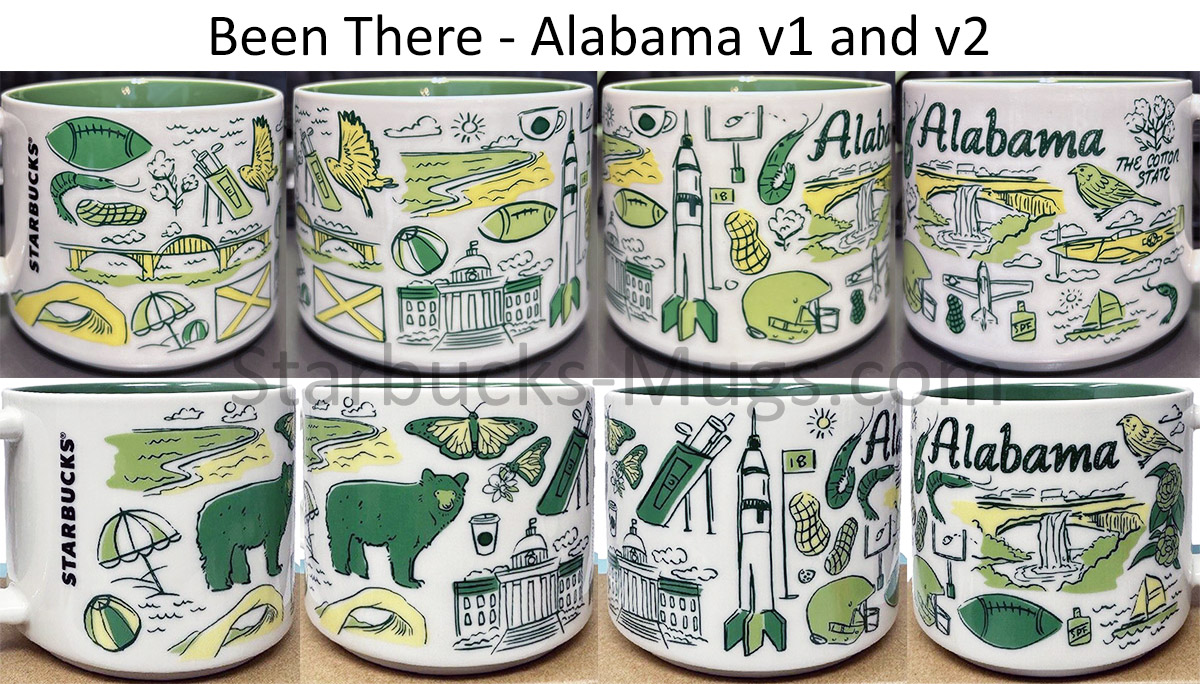 Did you like this mug?