Been There Disney – Hollywood Studios 2
The rumors about the releases commemorating the Walt Disney World 50th Anniversary have been in the air for quite some time. And it is now official, Starbucks has revealed the new mugs and ornaments for at least two parks today.
This is Been There Disney – Hollywood Studios 2 and as you can see it's quite different from the "regular" releases, even Disney ones. The box is not orange anymore but has a rather gold color and the top of the cover reminds us about the 50th Anniversary of the WDW. The most interesting part, in my opinion, is the side of the cover, which has the legend of all the elements on the mug, which makes it so much easier to review all the Disney symbols that designers used as inspiration.
I will definitely be posting more of my thoughts and pics later when having these new releases on hand.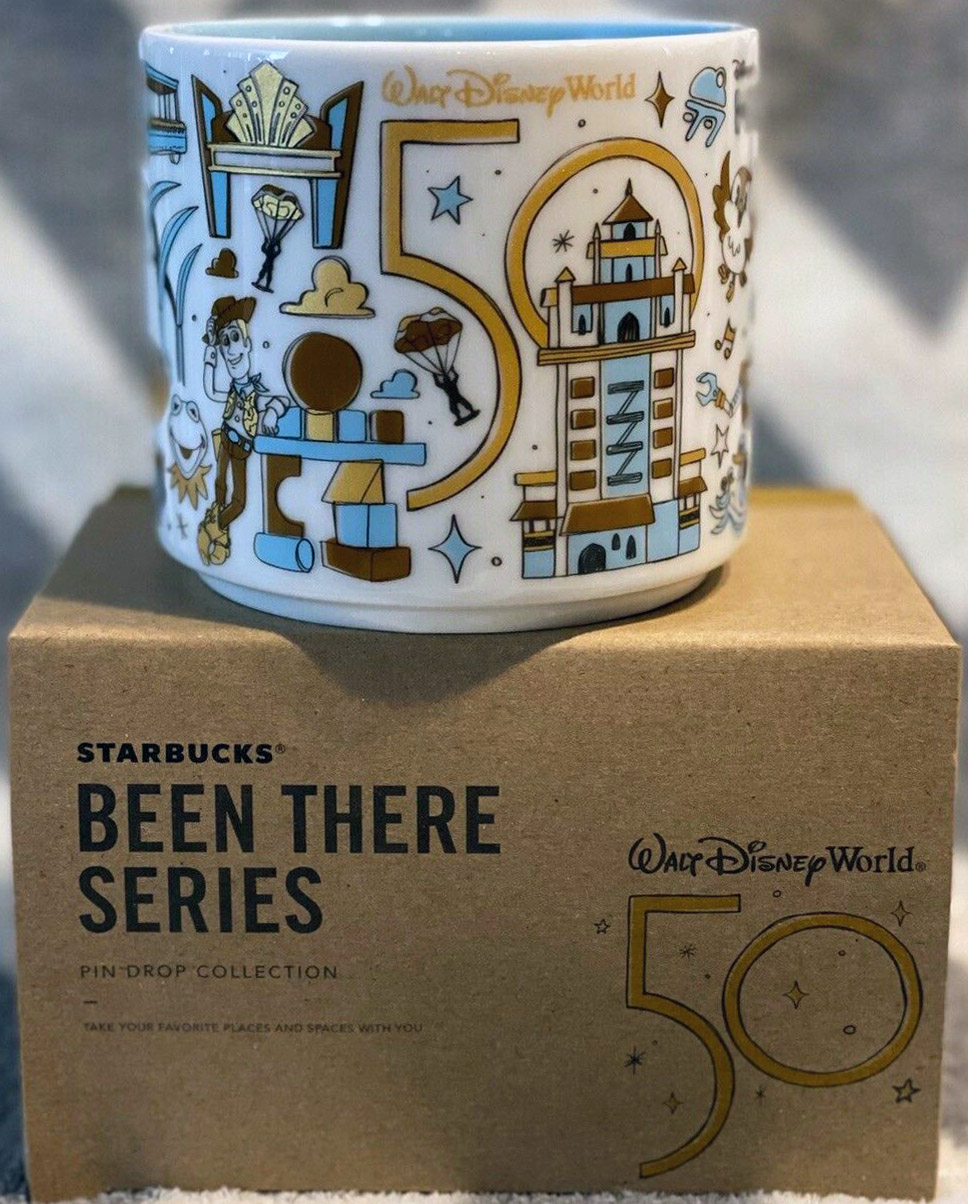 Did you like this mug?