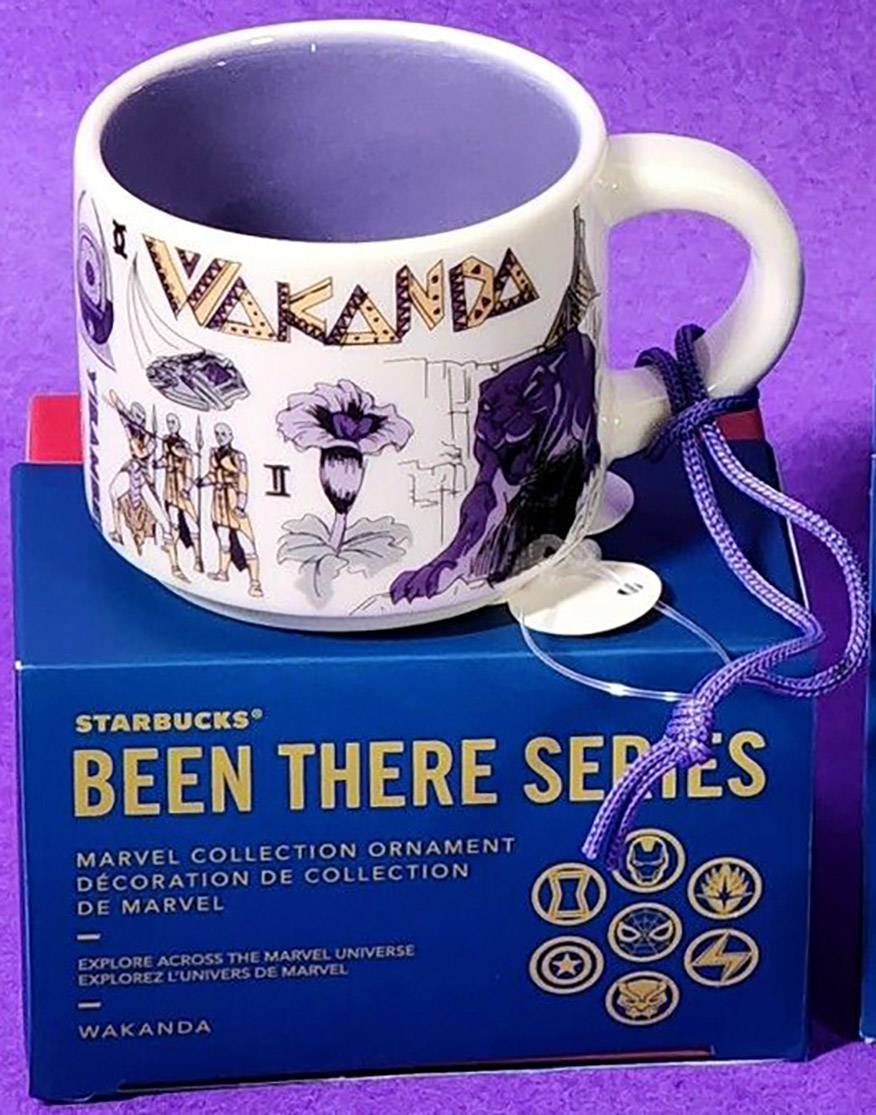 Been There Marvel Ornament – Wakanda
It seems that Starbucks Been There Marvel Ornament Wakanda is out! It looks very similar to the Wakanda mug, at least the front of it. However, judging by the photo of the back of the ornament, certain elements are re-arranged or removed. In case you want to learn more about Wakanda and what inspired the Starbucks' artists, I invite you to read this pretty long post that I made about the design of the full-sized sibling of this ornament.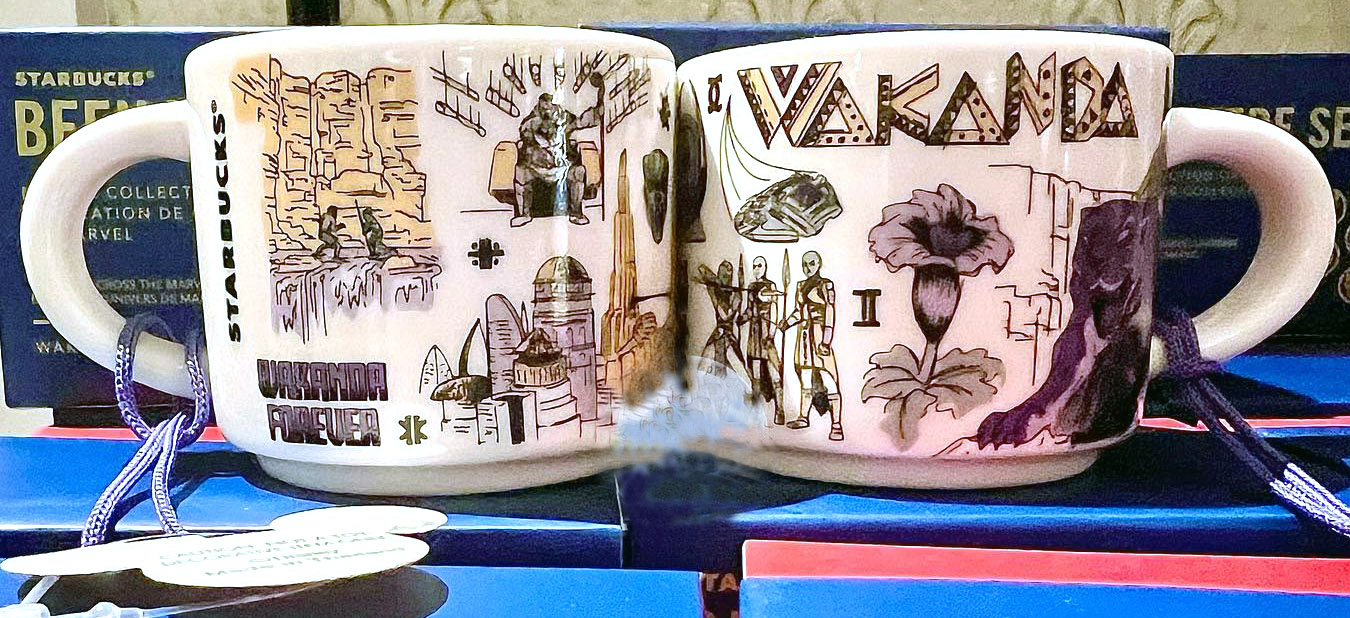 Did you like this mug?