Been There – Missouri 2
Dash is another very popular "fix" for the BT series mugs. Starbucks Been There – Missouri v2 replaces "SHOW ME STATE" with "SHOW-ME STATE" right on the front of the mug. And I can clearly understand the designers because I was able to find both readings from the official sources. Just look at this "welcome" sign that can be seen as you enter the state by road, then two license plates. It is indeed confusing.

There are multiple versions where this nickname is originating from. One thing we can tell for sure, it was in use since the end of 19th century.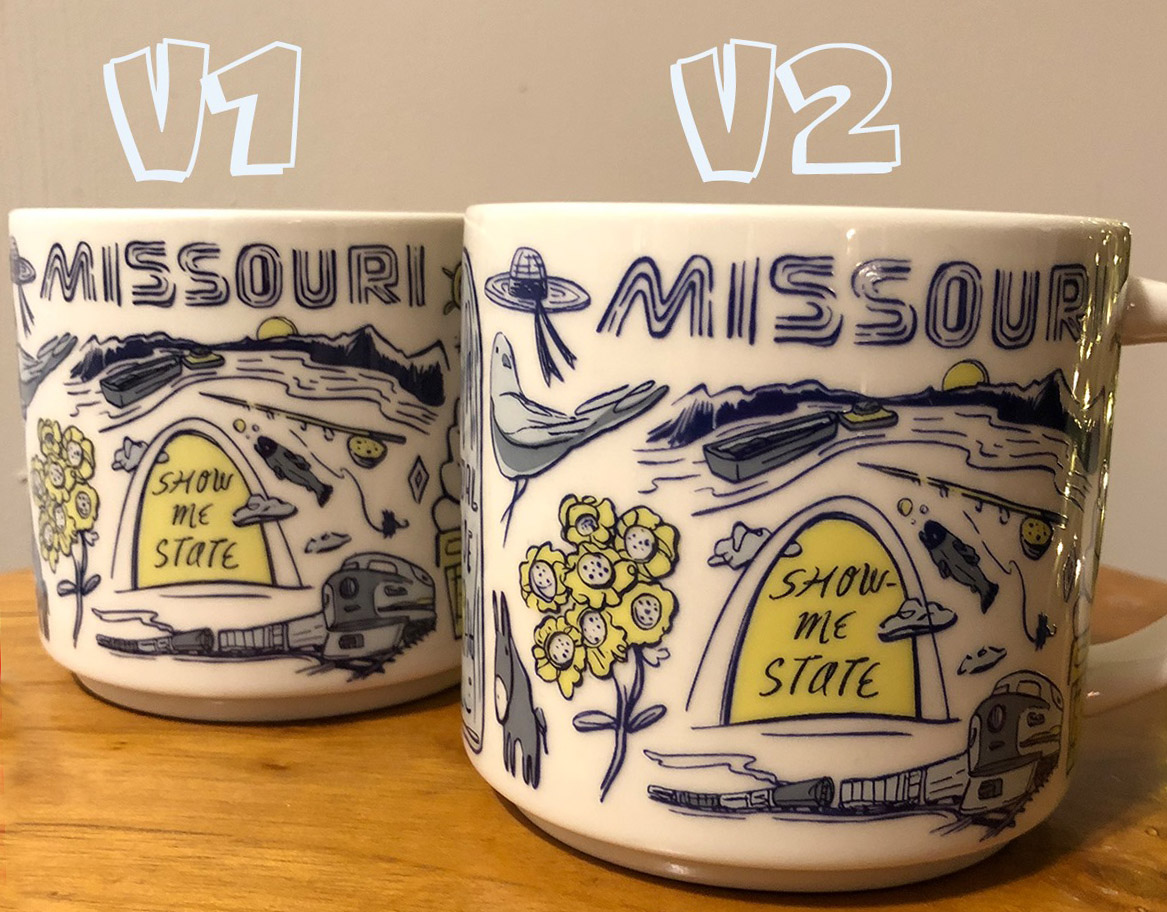 Did you like this mug?