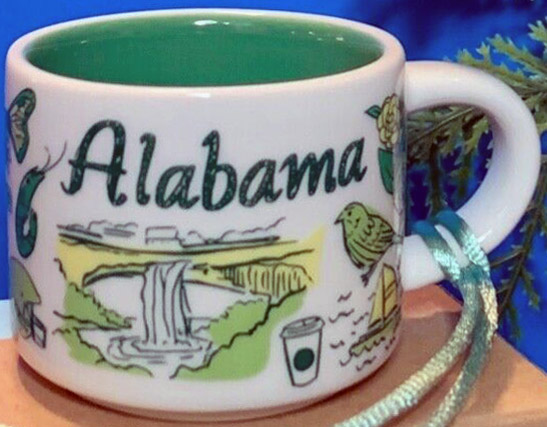 Been There Ornament – Alabama 2
Similar to the bigger mug, Been There Ornament Alabama v2 is a revised design of the previously released mini mug. As I've mentioned in the recent post, the main change is the lack of "the cotton state" nickname. You can use the picture below to quickly identify which of the ornaments is which: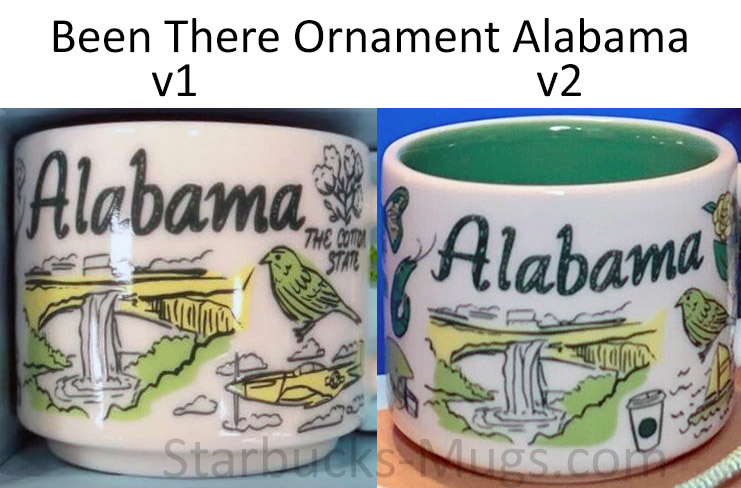 Did you like this mug?