Been There Ornament Disney – Magic Kingdom
After this morning's news from California, East cost strikes back with Been There Ornament Disney – Magic Kingdom. It has an orange box and a light blue string.
From the only picture I have so far, I can confirm that many of the elements from the full-size mug are still here:
– Cinderella Castle, which was inspired by the eponymous movie. It became a symbol of the park and the base for the logo of Walt Disney Pictures. Interesting facts: there are a total of 27 towers on the castle, each numbered from 1 to 29, with the exception of 13 and 17 which were canceled during the constructions. The tallest tower has number 20.
– It's a Small World is a water-based ride located in the Fantasyland area. During the ride, visitors see over 300 animatronic dolls in traditional local costumes singing "It's a Small World (After All)" together, each in their native language.
– Mad Tea Party which was inspired by the Unbirthday Party scene in Walt Disney's Alice In Wonderland.
– Enchanted Tiki Room is a pseudo-Polynesian themed musical animatronic show drawing from American tiki culture. It features over 150 singing, dancing, and talking birds and is much more interesting than it sounds on paper. My personal advice is to schedule it for the time of the day when you would like to have a break from active rides.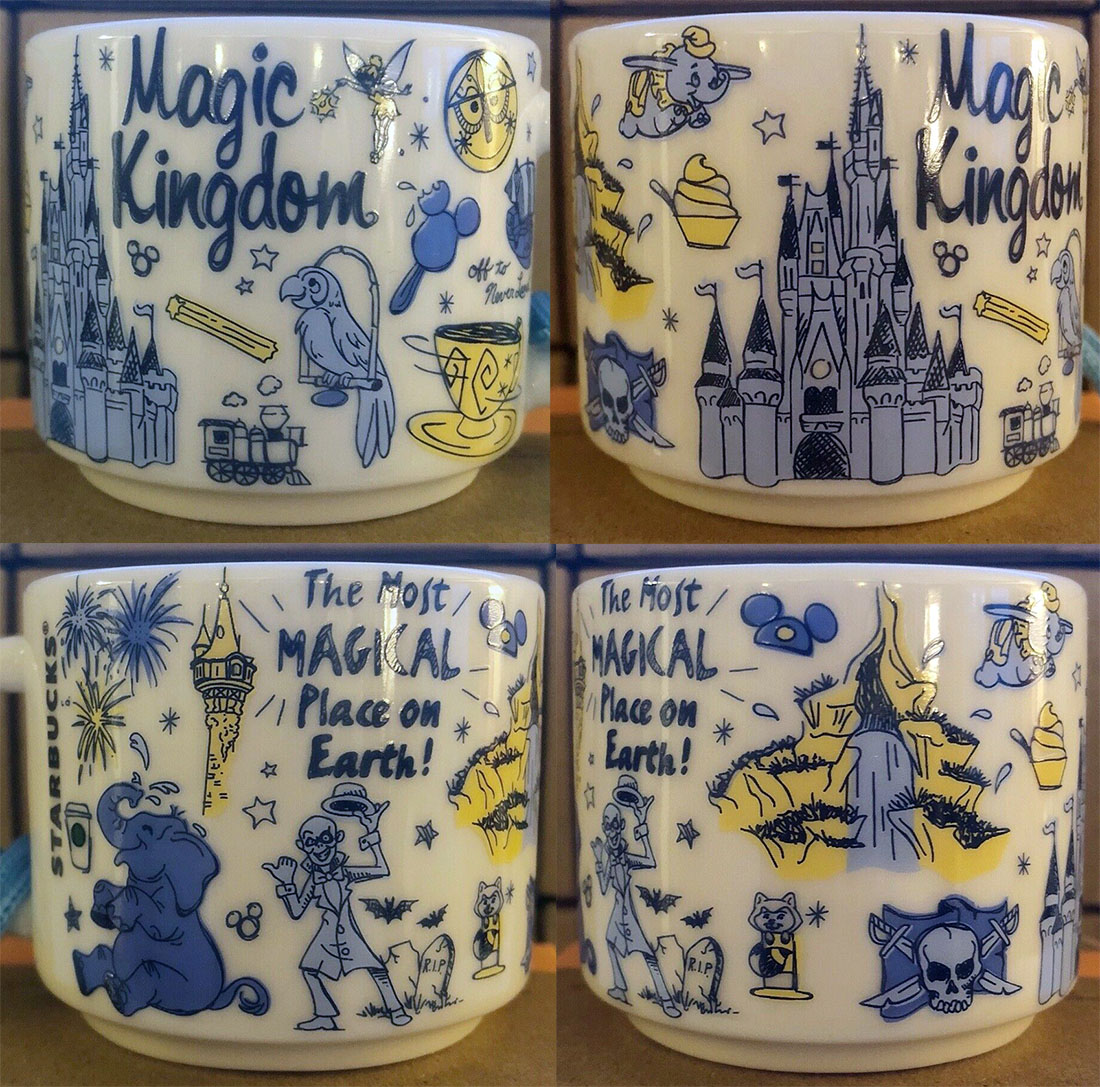 Did you like this mug?