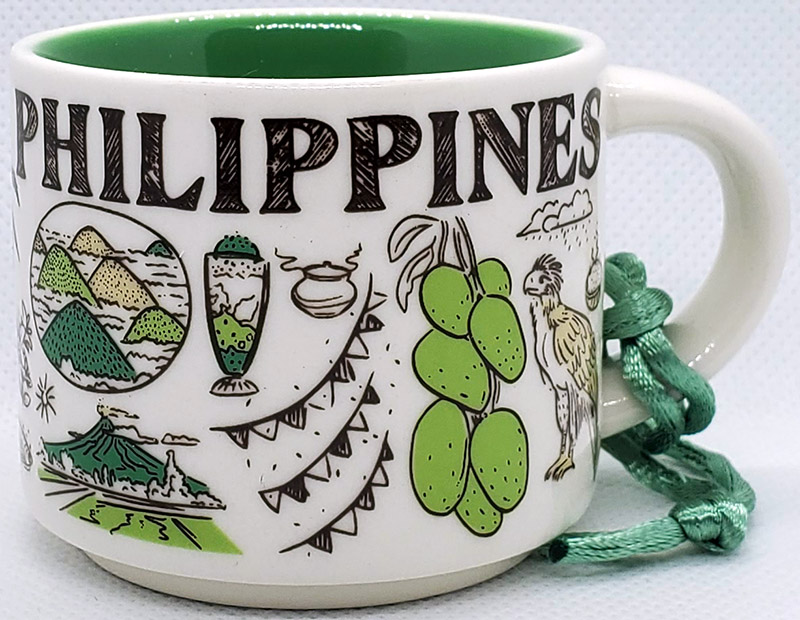 Been There Ornament – Philippines
Two years ago, I've mentioned that as many as seventeen mugs and four ornaments were released for the Pearl of the Orient Sea. And while I reviewed all regular-size mugs back then, the ornaments had to wait for their turn. I am finally able to add all four mini mugs to my collection.
This is Starbucks Been There Ornament Philippines. You can see my review of the bigger the bigger mug here. From what I can see, these two have many common elements, which is not always true for Been There mugs.

Did you like this mug?