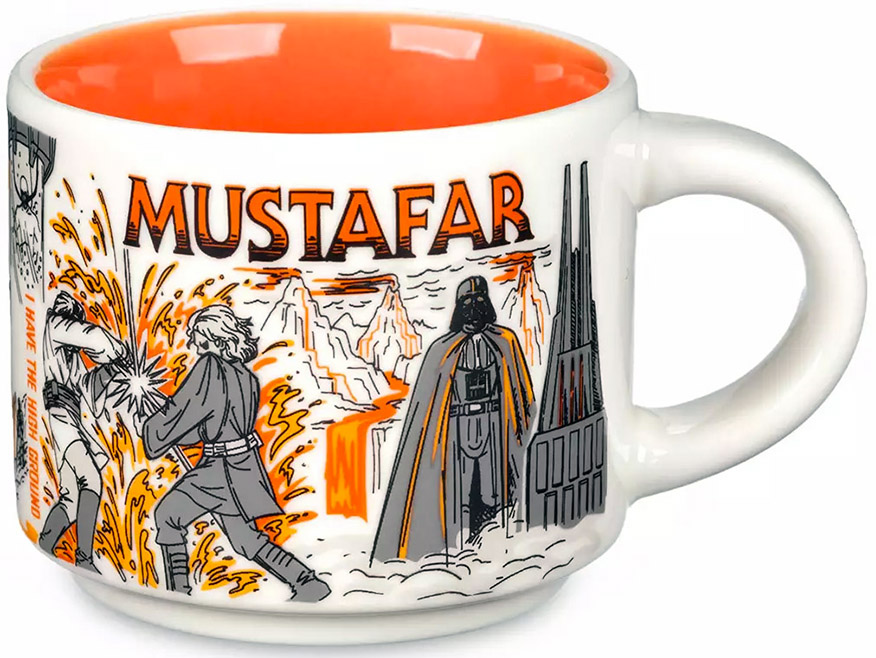 Been There Star Wars Ornament – Mustafar
The design of the Star Wars Mustafar Ornament is matching the design of the bigger mug that I reviewed in full earlier. The ornament comes with the orange string and shares the custom box with two other ornaments: Jakku and Coruscant.
Mustafar, a desolate and fiery planet seared by the relentless power of volcanic activity, holds a haunting place in the Star Wars franchise. Introduced in "Star Wars: Episode III – Revenge of the Sith," Mustafar serves as the backdrop for one of the most tragic and climactic battles in the saga. It was on this treacherous world that Anakin Skywalker, consumed by his descent into darkness, confronted his former mentor Obi-Wan Kenobi in a fierce lightsaber duel. The planet's tumultuous terrain, with its rivers of molten lava and ash-filled skies, reflects the volatile nature of the confrontation. Mustafar's significance transcends that single moment, as it becomes forever associated with the fateful turning point that gave rise to Darth Vader. Its infernal landscape serves as a stark visual reminder of the consequences of embracing the dark side of the Force. Mustafar's inclusion in the Star Wars franchise has cemented its status as a place of tragedy, pain, and the irreversible paths taken by those who succumb to the temptations of evil.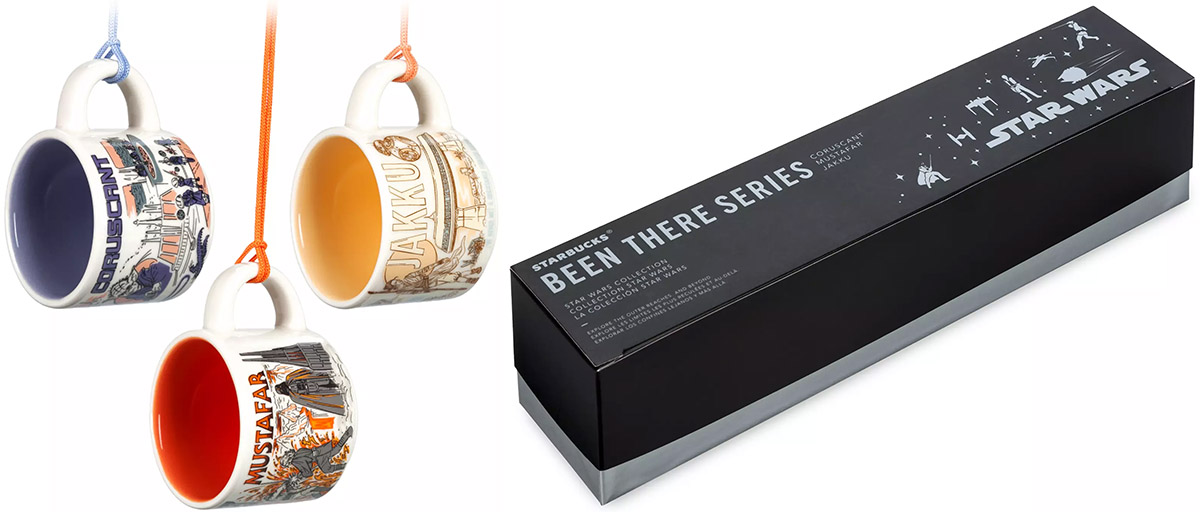 Did you like this mug?