You Are Here – Amsterdam
Starbucks You Are Here Amsterdam was the first European mug from this series and for quite some time, it remained the only YAH from outside of North America. It is important to note, that the original release of 2013 was limited and the mug was considered HTF (hard to find). Three years later, Starbucks released it again with the same design but slightly different shades of blue and grey colors, which was probably due to the different manufacturer of the mug. One can easily tell these two versions apart by looking at the bottom of the mug: anything with the production year 2016 and above is the new version. Some collectors consider these v1 and v2 and it probably makes sense, since they have different SKUs (product codes). Below, you can see a collage of what the bottom of You Are Here Amsterdam looked like through the years. Note the different barcode labels and the amount of text printed.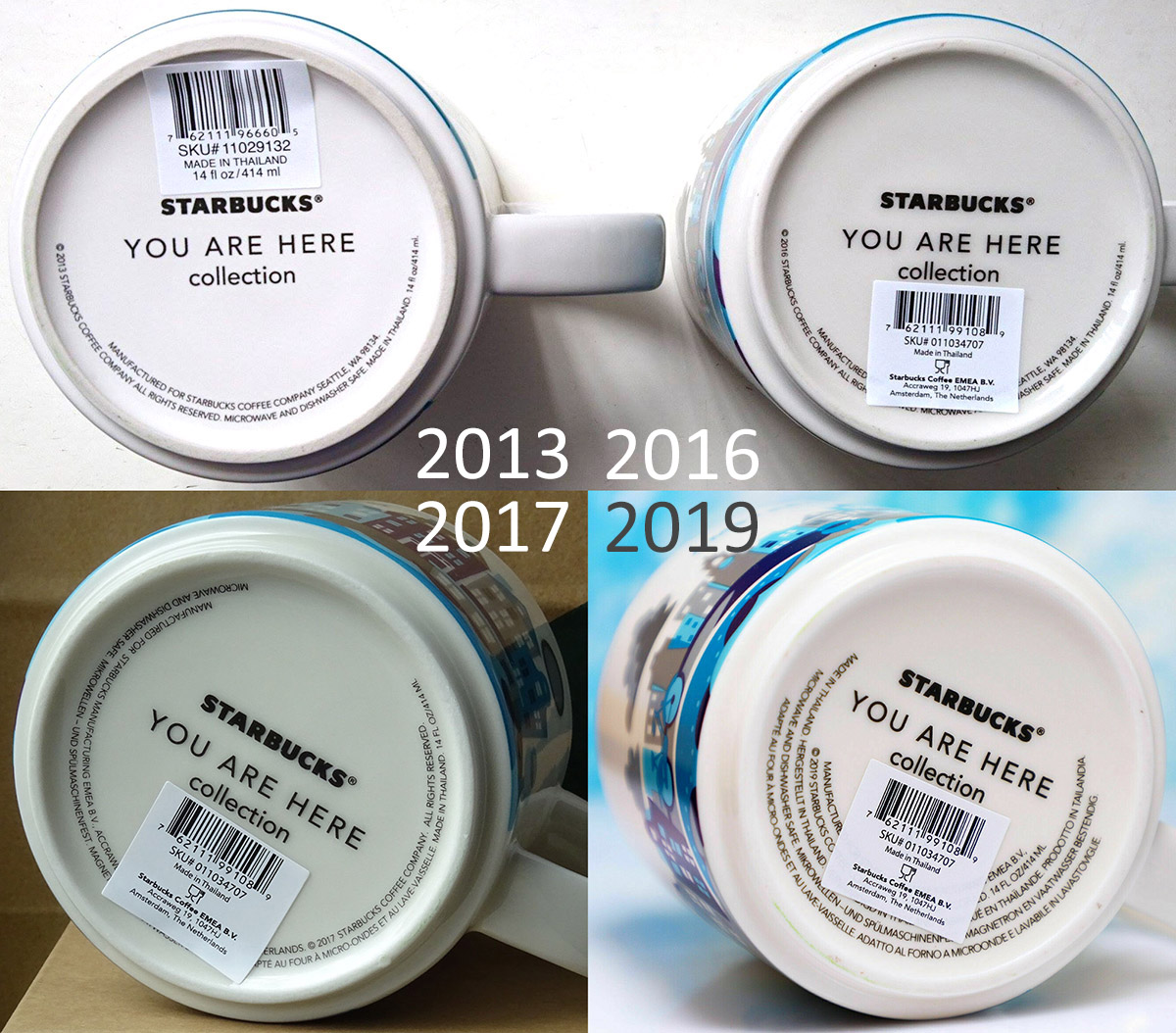 Did you like this mug?